Hello Everyone!
Welcome to the world of auto accessories. In today's world automobiles such as cars, and bikes have become a subsequent member of every family worldwide.
They are considered not only leisure but also a necessity to most people. Therefore, it is extremely important to have your automobile equipped with the most relevant, trustworthy, and essential auto accessories.
Testing Times
A few years ago I was returning from my native land when my car broke down. It was not an ideal location. I was stuck between the fields with a flat tire.
It is not a big deal for someone who is used to changing flat tires. Not me. This was the first instance where I had to face difficulty with my car. I had a spare tire and the tools but never used them before so I called for help.
It took around 4 hours to get help on repairs and shell out a good amount of money to have my car up and running.
This incident got me thinking that I could have saved those many hours and that much money had I spent some time learning about accessories related to tire punctures. That's when I came across the term "Puncture Repair Kit".
I started researching it and discovered that there are many such accessories that help individuals enhance their driving experience and improve their vehicle's performance.
It led me to further research on such accessories to be carried while traveling not only in cities but also on those weekend or long vacation trips which can make our journey easier.
A Few Good Practices
How many people experience day-to-day traveling difficulties with their vehicles?
How many people lose their time and money in repairing their simple vehicle breakdowns?
These were some of the questions I asked myself and decided to help many others who must be facing similar incidents on road.
CarPlus is meant for millions of people looking to ease their driving hassles as well as want to make their vehicles perform better and sustain longer.
Relish the fantastic traveling moments
I am here to help make each and every journey memorable leaving your day-to-day traveling worries far behind.
I am sure by reading the information on automobiles and their related products you will be a much better driver and caretaker of your vehicle.
Cheers & Happy Journey,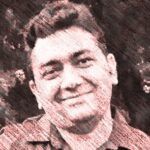 Carplus Founder