Hello Everyone!
Welcome to the realm of automotive accessories. In the modern world, cars and bikes have become indispensable members of every household worldwide, serving not just as leisure vehicles but also as necessities.
Consequently, it is crucial to equip your automobile with relevant, trustworthy, and essential auto accessories.
Testing Times
In my personal experience, a few years ago, my car broke down while I was returning from my hometown. It happened in an inconvenient location, and I found myself stuck between fields with a flat tire.
Although changing a flat tire might be routine for some, I had never done it before, so I sought help. It took four hours for assistance to arrive, and I had to spend a substantial amount of money on repairs.
This incident prompted me to realize that I could have saved time and money if I had familiarized myself with accessories related to tire punctures.
That's when I discovered the concept of a "Puncture Repair Kit." This led me to further explore various accessories that can enhance driving experiences and improve vehicle performance.
Consequently, I delved into researching accessories not just for city travel but also for those weekend getaways or long vacation trips, which can make our journeys smoother.
A Few Good Practices
I was struck by the thought of how many people face day-to-day traveling difficulties with their vehicles and end up spending time and money on repairs. This realization motivated me to assist others who might be encountering similar incidents on the road.
CarPlus is designed to cater to millions of individuals seeking to simplify their driving hassles and improve their vehicles' longevity and performance. My aim is to help make every journey memorable and alleviate day-to-day traveling worries.
Relish the fantastic traveling moments
I am here to help make each and every journey memorable leaving your day-to-day traveling worries far behind.
By providing information on automobiles and their related products, I aspire to empower you to become a more skilled driver and a better caretaker of your vehicle. Let's relish fantastic traveling moments together, leaving behind our worries on the road.
Cheers, & Happy Journey,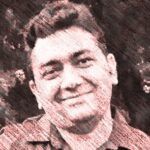 theCarplus Founder