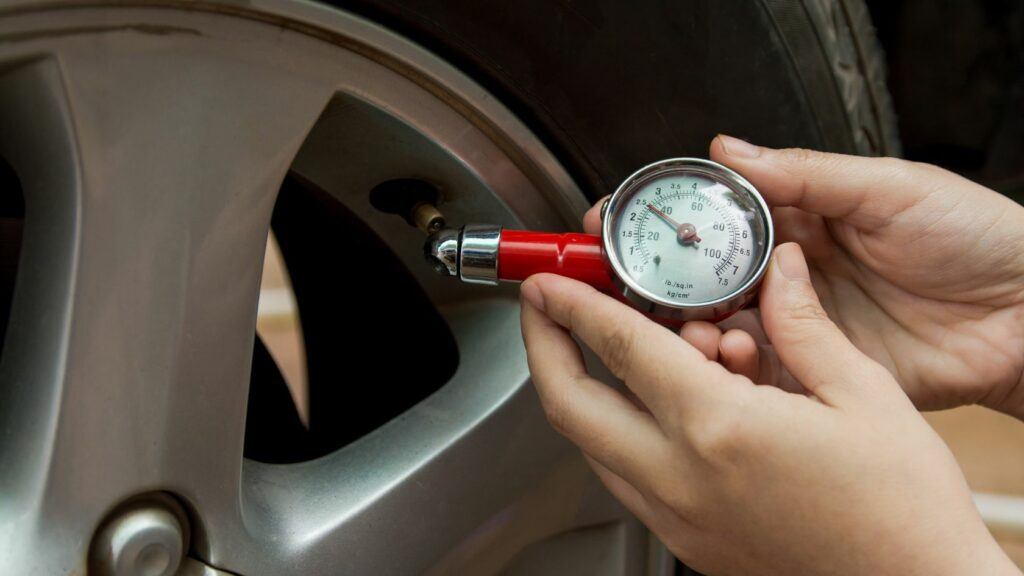 Tire pressure gauges have come a long way since their inception. From being simple to use and store pencil style to the more traditional analog and now the advanced digital ones. So, are digital tire pressure gauges more accurate because of their features and design?
What is the difference between a digital and analog tire pressure gauge? Is keeping a tire pressure gauge really important? What are the best digital tire pressure gauges?
These are some of the questions that you will find answers to in this post. Moreover, you will also learn about the factors to consider while buying a digital tire pressure gauge and its usage.
Are digital tire pressure gauges more accurate?
Yes. To some extent, digital tire pressure gauges are considered to be more accurate than their counterparts.
Owing to their digital display, a digital tire pressure gauge is designed to measure the exact tire pressure in multiple units such as PSI, bar, and KPA.
The accuracy of digital tire pressure gauges remains unaffected by the wide range of temperatures and pressures.
Some of the other features that go in favor of digital tire pressure gauges are their digital display which is very easy to view and understand. A digital gauge is more reliable and durable as they work on taking power from battery output.
Having said that, the advancement and digitalization of digital tire pressure gauges have not underestimated the value of analog and pencil/stick-type tire pressure gauges.
These units are still in demand and possess reasonable accuracy in measuring tire pressure readings.
Nonetheless, digital tire pressure gauges have become more popular in recent years for their looks, portability, and more importantly accuracy.
Digital vs analog tire pressure gauge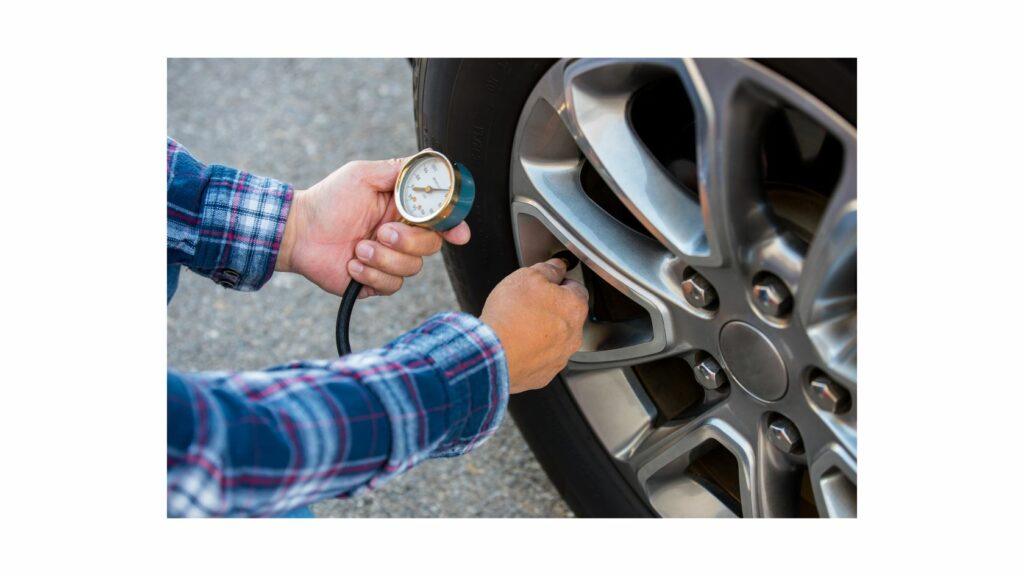 Here is the main difference between a digital and analog tire pressure gauge:
| | |
| --- | --- |
| Digital tire pressure gauge | Analog tire pressure gauge |
| Digital display with LCD backlit screen | Analog display (clock dialer) |
| Can be directly connected to the tire valve | Needs a hose to connect to the tire valve |
| Single hand usage | Require both hands to operate |
| Works on a battery | No battery requirements |
| Very small and portable | Mostly large and heavier units |
| Easy to carry and store anywhere | Require more space like a trunk for storage |
As evident from the above comparison, both types of pressure gauges have their own advantages and cons. In the end, it depends on your personal requirement and preference.
Regardless of the type of pressure gauge you prefer, it is important to note that these units require timely maintenance and calibration at least once every year.
The importance of tire pressure gauge
Tires are prone to losing air with consistent running. Underinflation is one of the major causes of tire blowouts.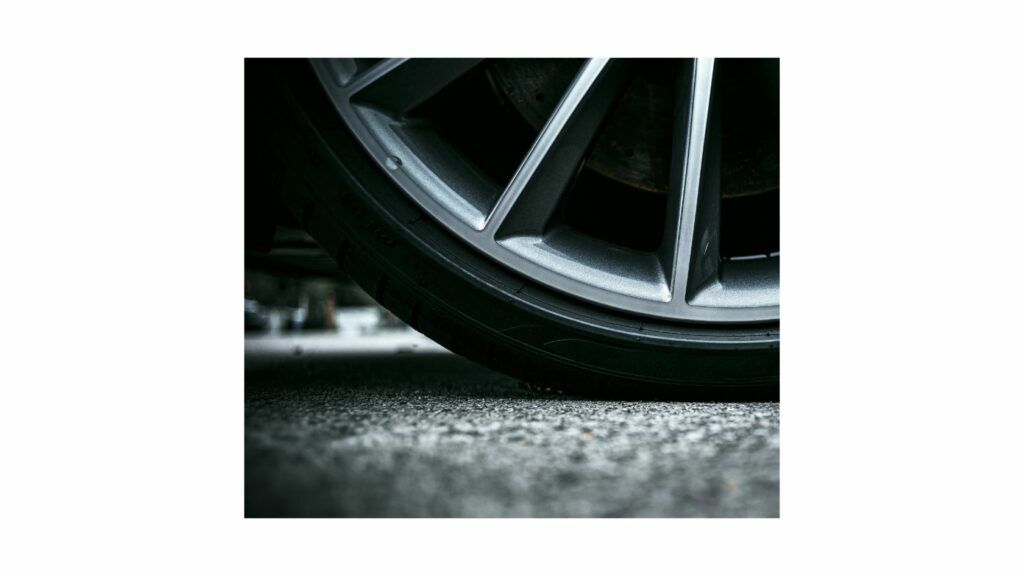 The inflation abnormalities can also lead to deficiencies in the fuel economy and depreciate the lifespan of tires as well.
In the absence of a tire pressure gauge, the only way to check the tire pressure is by taking your vehicle to the nearest tire repair shop or a service center.
Again, such shops or service centers may not be easily accessible which means you could be running your vehicle on underinflated tires for too long attracting bigger problems.
All these difficulties and tire pressure consequences can be prevented with the help of a tire pressure gauge. These small equipments can detect and measure the inflation levels of tires at any location in no time.
Tire pressure gauges are easy to carry, store, and operate. They are not too expensive and their availability in different types makes them suitable for all types of vehicles and individuals.
With timely inflation and correct pressure, you can significantly improve the lifespan of a tire and save lots of money on tire repairs and replacements.
The benefits of digital tire pressure gauge
Portability – Digital tire pressure gauges are small equipments mostly resembling a glue gun structure that makes them very easy to carry.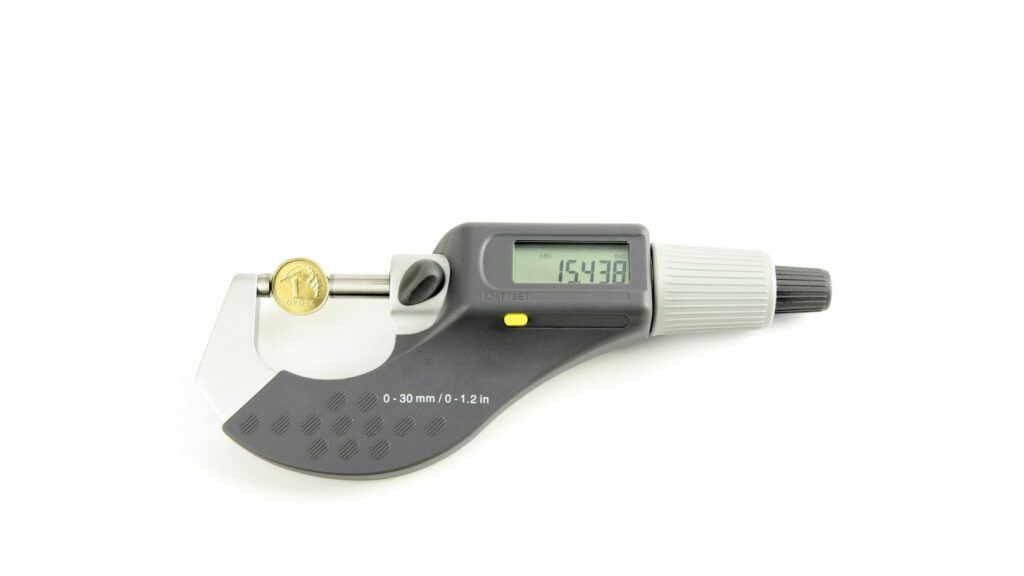 The small size is an instrumental factor from a portability perspective. Generally, a glove box of any car is enough to store and take them anywhere.
Usage – Compared to an analog pressure gauge which needs additional hose or head attachments, a digital tire pressure gauge is extremely easy to use that works by just directly connecting with the tire valve to check the tire pressure.
Display – As the name suggests, digital tire pressure gauges have an LCD screen with backlit on some models that makes reading the tire pressure visibly easy.
The digital display feature comes in handy to view the PSIs in the darker sections or at night time.
Accuracy – The accuracy of digital tire pressure gauges is more precise and close to the actual pressure a tire has.
The digital readout feature and the measuring capacity in multiple pressure units give these kinds of pressure gauges a preferable edge over their competitors.
Buyer's guide: Factors to look at while buying a digital tire pressure gauge
Accuracy measurement – This should be your first criterion to buy a digital tire pressure gauge. Many products in the digital category look outstanding with their structure and colors. However, what matters the most is the accuracy in reading the air pressure by these units.
Make sure to purchase a model that is accurate and reliable in its reading. Take a comparison equipment such as a TPMS or another tire pressure gauge with you to check the accuracy on the spot before buying.
Ease of usage – Ease of use comes by default with almost all the digital tire pressure gauge models. Notwithstanding, consider a model that has an intuitive button layout that works on simple steps.
Digital tire pressure gauges display pressure results within a few moments of inserting them into the tire valve. 
Ensure there are no two ways other than these two steps and more importantly make certain the usage doesn't require two hands to operate which is common with analog gauges.
Illuminated display – An illuminated display is the highlight feature of every digital tire pressure gauge. The display works wonders if you want to check the tire pressure in low light.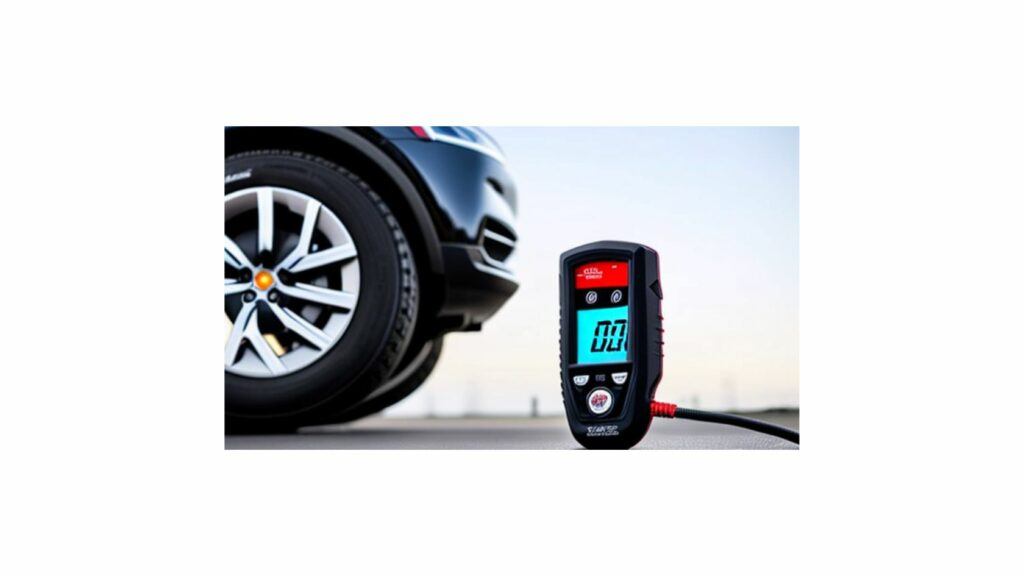 Consider a digital tire pressure gauge equipped with an electronic LCD display that flashes the air pressure for ease of reading.
Range of pressure – The range of pressure could be subjective to personal use and preference. However, most digital tire pressure gauges possess a measuring range between 5 to 99 PSIs which is more than enough.
Nevertheless, it is important to consider the pressure range as it is directly correlated with the type of vehicle and the tires they have. The pressure range is also helpful in checking the compatibility of a pressure gauge.
Durability – Digital tire pressure gauges are made of materials resistant to dust, dirt, wear, and tear. Since these units are slightly heavier owing to the battery they are bound to fall and get damaged which can impact their accuracy.
Always look for a model that is made of durable materials to withstand demanding conditions, temperatures, and premature wear and tear.
Price – Price shouldn't be a concern for most buyers since tire pressure gauges (of any type) are not too expensive. There is a price range from $7 to $50 and the features and types associated with the gauges form the crux for pricing.
Consider a product that offers primary features as standard without any fancy gimmicks (even though costly) as compared to the one that looks visibly attractive but lacks effectiveness.
3 best digital tire pressure gauges
Now that we know the factors that are required to buy an effective digital tire pressure gauge, here is the list of the 3 best gauges that are curated based on our buying guide.
This will help you save time on research and find the products that are well-trusted, and tested on the performance meter.
AstroAI digital tire pressure gauge-heavy duty
AstroAI is a reputed name in the tire pressure gauge segment. The brand has many excellent tire pressure gauge models and this ATG180 stands out for its ergonomic design, LCD screen, and overall accuracy.
The appearance and design make this device very easy to use. With a green backlit display that makes visibility absolutely clear in the dim lights, the tire pressure gauge comes with a pressure range of up to 230 psi. This means you can use it on cars, RVs, motorcycles, bicycles, and trucks.
There is a dual head designed for RV model vehicles. The product is made of stainless steel and is also equipped with a shock-resistant rubberized sleeve for added durability and grip.
It has an in-built on/off button to select the pressure range and an auto-shut-off button that puts off the device in 30-40 seconds. This feature is beneficial to save battery power.
With its compact size, this model can easily fit in the glove box, toolbox, and even center console making it perfectly portable and easy to store.
The product comes with a 1-year warranty which can come in handy in case of replacements or repairs.
Pros
Very easy to use owing to its design
Comes with a green backlit display for ease of reading
Compatible with all types of vehicle tires
High-pressure range (up to 230psi)
Offers auto shut-off feature to save battery power
Cons
No pressure release option
May require two-hand usage
Tiretek digital tire pressure gauge
TireTek digital tire pressure gauge is another heavy-duty usage product that is ANSI (American National Standards Institute) certified.
Replicating an analog design with a difference of digital display, this TireTek model offers a green and bright backlit screen to read the pressure in low lights easily.
The swivel head is constructed with the aim to rotate the equipment at a 360-degree angle for easy and comfortable use. It also has a bleeder valve to release the pressure slowly for better measurements.
Made of rubber shock shield, rust-proof brass, and copper materials the product can be ideally used on tires pertaining to cars, motorcycles, SUVs, RVs, and trucks with its 200psi pressure checking range.
With an accuracy of 0.5% +/- you can be sure that the pressure readings are reliable and very close to accurate.
The product comes with an auto shut-off feature that helps the device go off completely after 150 seconds of non-usage. This feature keeps the device charged up for a long time.
TireTek tire pressure gauge can be stored in a glove box or any other storage place in a vehicle due to its professional design.
Pros
Compatible with heavy-duty usage
Comes with a swivel head and bleeder valve for better measurement and reading
Made of shock-proof materials for long-lasting durability
Highly portable and easy to use
Large and bright display screen for effortless reading
Cons
Slightly heavier to handle
May require some extra space for storage
EPAuto digital tire pressure gauge
EPAuto is another well-known and popular brand in the automotive section. Known to develop quality and long-lasting products this digital tire pressure gauge from EPAuto is designed for ease of usage and reliable accuracy.
This product reflects a digital display with a backlit screen for better visibility in dim lights. The pressure range and measurement comprise up to 150psi enough to be used on a different set of tires.
Using this tire pressure gauge is a breeze. You just have to place the nozzle in the tire valve to measure the pressure. The gauge gets automatically shut off after 30 seconds of inactivity.
The glue gun-type design is easy to handle, operate, and store. The accuracy stands at 0.5% +/- which is very efficient.
Pros
Hassle-free one-hand usage
Very lightweight and easy to carry
Compact design makes storage easier
Comes at a highly affordable price
Cons
Lacks durability because of thin plastic material structure
May not be compatible with all types of vehicles due to the limited pressure range (150psi)
How to use a digital tire pressure gauge?
Digital tire pressure gauges are known for ease of usage. Most of these units come with head valves (in different shapes) to accommodate types of tire valves.
Here is a small video showing how to use AstroAI digital tire pressure gauge:
As for the other tire pressure gauges, you can follow the below steps.
Steps to using a digital tire pressure gauge:
Before using a gauge to check the tire pressure, make sure the condition of the tires is suitable for testing.
It is highly recommended to check the pressure on tires when they are cold. This is only possible when the car has been standing idle for a long-time.
Tires, when hot (after the drive) take time to release the built-up heat. You will not get accurate pressure readings no matter how good is your pressure gauge.
Once the condition of the tires becomes suitable,
Remove the valve cap from the tire and connect the pressure gauge nozzle to the tire valve.
Ensure there is no air leakage taking place once you have connected the instrument.
Select the pressure range you want to check (applicable only for devices having this feature)
Next, press the power button on the gauge and wait for the reading results (in some models you have to first press the power button and then connect the instrument to the tire valve). Go by the instructions from the manufacturer.
Keep the gauge connected till the readings are displayed on the screen
Disconnect the gauge and check the readings on the screen. Repeat all the above steps if you want to retake the readings. That's it!
Tips to maintain a digital tire pressure gauge
The best way to maintain a digital tire pressure gauge is by following the maintenance instructions from the manufacturer. In addition –
Prevent the digital tire pressure gauges from water and other liquids. This may impact the digital capabilities of reading the tire pressure.
Store the digital tire pressure gauge in a cool and dry place. More than a cooled glove box a room-level temperature is better suitable for storage. Completely avoid keeping them in direct sunlight or temperature that is too hot.
When in use, ensure to hold and grip the instrument properly to avoid falling instances. Digital tire pressure gauges are prone to damage and misreading if frequently dropped on the ground.
Regularly inspect the performance of these gauges by comparing them with other similar devices. In case of accuracy, or abnormalities perform the calibration process by taking it to the manufacturer or professional calibrating center.
Conclusion
There is no doubt that digital tire pressure gauges are a great invention to check the air pressure of tires on the go.
The features of digital tire pressure are instrumental in maintaining correct tire pressure, evading early wear and tear, and increasing the fuel efficiency of a vehicle.
Digital display, pressure range, compact size, ease of usage, and ability to read the pressure in multiple units give a better edge to digital tire pressure gauges than a stick or analog ones.
While there may be slight variations between different digital gauges our best of three lists the ones that are most used, tested, and trusted by their users.
Follow the buying guide factors from this post to buy a digital tire pressure gauge and make your ride safer, smoother, and secure.