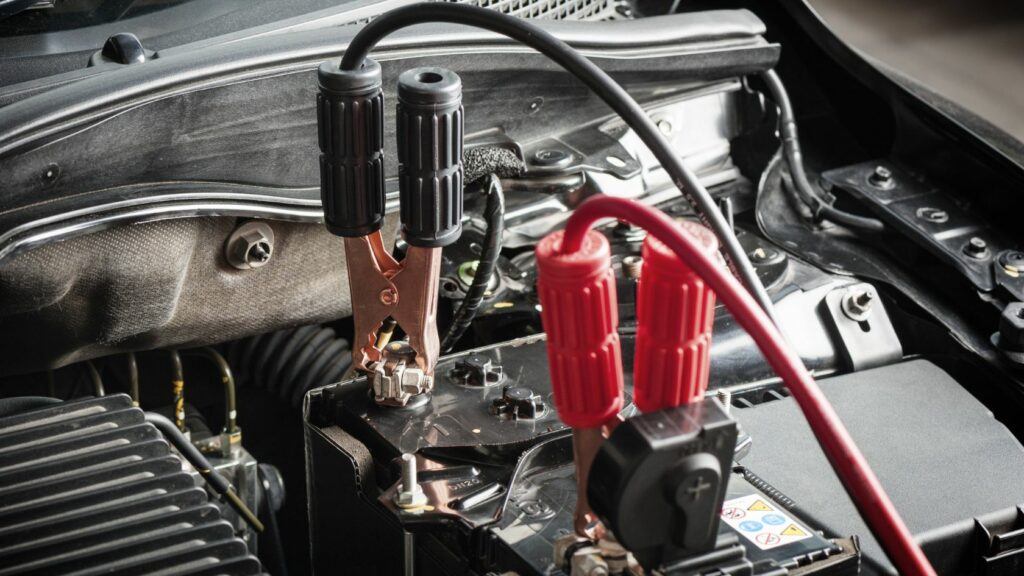 Jumper cables come in handy to kick-start your vehicle when the battery is dead. One of the common questions is can you jump start the car battery in the rain? Are jumper cables for car batteries waterproof?
The jump-starting process could get risky considering the combination of electrical connectivity and the wet weather. So, what happens when you get stuck in the rain with a dead car battery? Do you get jumper cables that have material made to survive rain splashes?
You will find answers to these questions in this post. We will also look at the benefits, buying factors, and 3 best jumper cable sets that can make your purchasing effort and its usage easier in any weather.
Are jumper cables for car batteries waterproof?
Technically, jumper cables for car batteries are not waterproof. For safer use, jumper cables are coated with copper and rubber materials that protect the electrical wires from inclement weather.
Additionally, there are some jumper cable sets that are made to withstand all types of weather which are often mistaken for waterproofing competency.
From a voltage perspective, a car battery consists of 12 volts which are just not enough to create electric shocks so there is no need to worry about getting electrocuted.
If the intent of knowing the waterproof capability of jumper cables is to use them in rain then yes, it is completely safe to use provided proper precaution and method is followed for jump-starting.
Precautions to take while jump-starting a car battery in the rain
It is kind of risky to perform jump starting process in pouring rain. It is better to wait for the rain to go away or at least slow down to make the conditions for jump-starting suitable.
Related Read: Does a car battery charge itself while driving?
Nonetheless, if the situation doesn't seem to improve and you have no choice but to jump-start the car battery ensure to follow the below precautionary measures:
First, wear protective gear such as rubber gloves and boots to avoid electrocution. This may or may not happen but dealing with lots of water inside of the engine compartment is very high and it is better to touch the areas well-prepared.
Next, open the hood and cover yourself and the components inside under the umbrella. This may not stop the water from entering the compartment completely but can reduce the wetness to some extent.
Now, switch off the car, and before that ensure all the electrical accessories and components of the vehicle are closed.
Ensure that the jumper cables remain dry for usage. If there is wetness clean them with a dry cloth. Next, connect the cables to the correct positions on both car batteries.
It is important to keep your hands dry while using the jumper cables for connection. Avoid touching the clamps with your bare hands.
Once the cables are connected correctly, keep the car hoods closed to prevent water from entering the engine area.
Lastly, stand clear of the engine area while jump-starting and never perform a smoking act that increases the fire risk.
Here is a quick video on connecting and using the jumper cables correctly:
So, jumper cables are safe to use in rain and wet conditions with the above-listed precautions. That's one of the benefits you get with jumper cables to restart your vehicle. However, there is much more you can achieve by keeping a set of jumper cables:
Jumper cable benefits
Continuity – A dead battery situation is unexpected. The worst thing to happen is getting stuck in the middle of the road helpless. The only option to get through is to call roadside assistance to tow your vehicle.
Jumper cables can be used to jump-start a car with a dead battery in emergency situations. With the help of other motorists, you can expect to recharge your car battery with little effort and continue the journey without spending a dime on towing services.
Help others – Keeping a set of jumper cables is a great way to help others on the road. There are chances to come across other motorists on the way waiting to get their car batteries restarted.
You can use your jumper cables to help many other people continue their journey and become good Samaritans and citizens.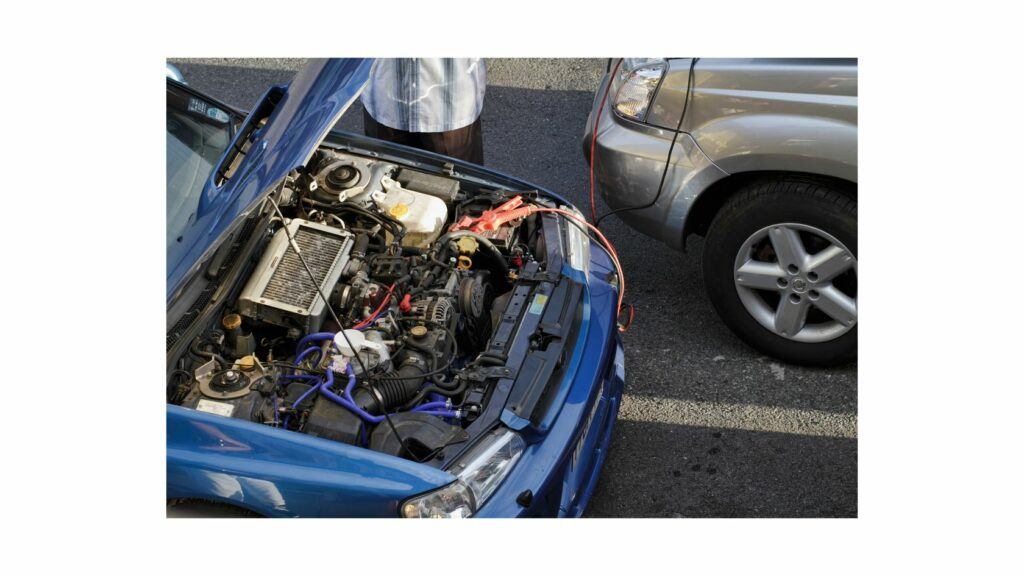 Time and cost-saving – A set of jumper cables are comparatively cheaper than towing service and significantly costs lesser than replacing the whole battery.
What's more, it takes less than half an hour to jump-start a vehicle compared to the hours that you may have to spend on towing and getting the repairs done by technicians.
Keeping a set of jumper cables will surely help you save lots of costs and valuable time in the long run.
Peace-of-mind – Jumper cables are an important part of an emergency kit that can be used to address unexpected situations.
Just keeping a set of jumper cables in your vehicle can give you subtle peace of mind knowing you have the tools and equipment to address a dead battery situation.
I am sure looking at the benefits it is tempting to buy jumper cables to remain prepared in an emergency. But, what are the factors to consider while buying a set of jumper cables? This is what you will find next.
Buying guide: Factors to consider while buying jumper cables
Gauge – Gauge is an important factor from a thickness perspective. More than the diameter of cables look for the thickness of the inner copper wire gauge.
The thicker the wire, the more power they carry to handle batteries with higher peak amps.
Material – Material is an important consideration to determine the durability and resistance capabilities of jumper cables. Most of these units consist of copper, rubber, and aluminum materials.
While all these materials have their own benefits, prefer cables with 100% copper that are built for flexibility, and oil and weather resistance. Copper is known to be the best conductor and can resist high melting points and moisture.
Length – Length is a deciding factor between the two vehicles. There is a certain point at which two vehicles need to be positioned for proper connection and this is where the length of jumper cables is very important.
Always choose lengthy jumper cables that are at least 20 feet long or more. It gives better convenience to distance coverage and connectivity for both vehicles.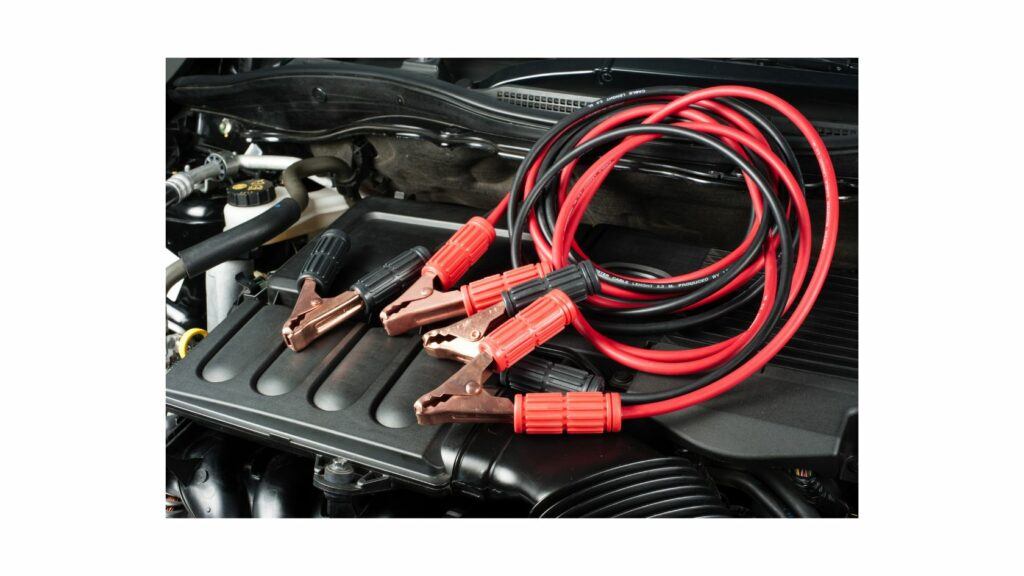 Insulation – The insulation of jumper cables should be thick and durable to prevent any external damage.
Highly insulated cables made of rubber or PVC material are helpful in preventing electrical leakages and also restrict the current flow from contacting other conductors.
Look for jumper cables with higher insulation to avoid accidental contact and environmental threats like water and heat.
Clamps – Clamps of jumper cables should be heavy-duty. The fact that clamps are the source of direct contact with battery terminals consider buying jumper cables that are made of copper or brass materials.
Heavy-duty clamps are instrumental in providing proper grip on the battery terminals as well as transmitting the current quickly. Ensure to check the quality of jumper cable clamps for a better connection between the two batteries.
Amp rating – The amp rating is an important consideration to determine the power capacity jumper cables can transfer between the two batteries.
One of the ways to identify the amp rating is by checking your vehicle's manual.
Using jumper cables with a lower amp rating than the recommended numbers may result in slower charging which could affect the battery components and other electrical systems.
Ensure to buy jumper cables with an amp rating equal to or close to the vehicle manual's recommendation.
Warranty – Warranty should not be under-valued while buying jumper cables. Look for jumper cables that offer a warranty of at least two years.
Jumper cables are something that won't be used very often so longer warranties may come in handy to keep the cables maintained.
3 best jumper cables for car batteries
Here is the list of 3 best jumper cable sets based on our buying guide that will help you save time and effort in researching and finding one that suits your needs:
AutoGen is an industry leader in the heavy-duty jumper cable section. There is a wide variety of products consisting of different lengths and features.
This product worth 30 feet long is capable enough to recharge the dead batteries of all types of vehicles including cars, SUVs, and Trucks. The positioning of the vehicle and connection won't be an issue at all considering the length.
The jumper cable wires are made of strong conductive copper-clad aluminum material that is covered with thickly coated PVC cables. The product offers double protection through layer buckles for better connectivity.
These AutoGen jumper cables are made for heavy-duty usage with 900 amp clamps on both sides of the cable. The copper-clad jaws (clamps) are perfectly safe and provide excellent grip.
The product comes in a nice package carry case that also includes LED light and safety gloves for secure usage in all weather conditions and darker sections.
Pros
High-quality cables with 900 amp clamps
Comes with a length of 30 feet
Made from strong conductive copper and aluminum materials
Offers an LED light, safety gloves, and a carry case
Extremely safe and reliable
Cons
Offers just a one-year warranty
Energizer is another reputed brand in the jumper cable segment. This heavy-duty 1 gauge jumper cable from Energizer are designed to jump-start dead batteries of cars, SUVs, and trucks of all sizes.
The cable is 25 feet in length which makes the connection with other car batteries easier. The other stand-out feature is the vinyl-coated clamps that prevent rust and corrosion. This is helpful in increasing durability.
The 800 amp cables are safe and remain tangle free in spite of copper cladding and thickness. Energizer offers a storage case to conveniently store the cables and move them anywhere. The product comes under a 2-year warranty which makes it trustworthy and reliable.
Pros
Lengthy jumper cables with 25 feet coverage
Vinyl coating adds durability from rusting and corrosion
Compatible with different types of vehicles
Tangle-free and very flexible
Suitable for heavy-duty usage
Cons
The carry case is not sturdy and durable
Awkwardly positioned side post connectors
There is no doubt that Cartman is one of the leading and highly-reputed companies in auto accessories. Cartman Booster Gauge 1 is one of its quality products to perform a heavy-duty jump-starting process.
The cables are 25 feet long and possess 800 amp usage for cars, trucks, and other heavy vehicles.
There is T-Prene coating on offer for better flexibility and storage. The cables are tangle free and ergonomically designed to use on the top and side posts of a battery.
These jumper cables are made of copper-coated aluminum to transfer the power easily and cover the clamps with non-conductive rubber for rust and corrosion-free grip.
The product is offered with a carry bag and a battery-cleaning brush for cleaning purposes.
Pros
Made from high-quality material for better performance and durability
Compatible with small and heavy vehicles
Offers weather-resistance capabilities
Easy to store and carry
Reasonably priced
Cons
The Carry bag is too small and thin
Tips to maintain the jumper cables
While the jumper cables remain unaffected due to less amount of usage it is important to keep them in good condition for the next use. Here are some of the tips to maintain jumper cables:
Take care of the clamps – When using jumper cables ensure proper care is taken of the clamps. The clamps should be properly connected to the battery terminals to avoid sparks or short circuits.
Similarly, avoid touching them with bare hands as well as prevent their contact with any other metal surface in the vehicle.
Store them properly – When it comes to storage, keep the jumper cables in a cool and dry place. A car trunk would be the better option.
Direct sunlight, moisture, and extreme temperatures could damage the cable insulation and connectors. Ensure to avoid such places to store the jumper cables.
Moreover, make use of the specially-designed carry cases offered by the manufacturers to keep the cables organized. Such cases also help avoid tangling and damage during transportation.
Perform cleaning after use – Ensure to clean the cables thoroughly after every use. Jumper cables are prone to dirt, grease, and corrosion that may impact their performance.
Use a wire brush or a rag to clean the cables and connectors before storing them and also once every month regardless of the usage.
Inspect the condition regularly – Once in a while look for any signs of wear and tear, frayed wires, or loose connectors. If there are any abnormalities found, replace any damaged or worn-out cables immediately.
The pro-activeness in regularly inspecting and checking the conditions of jumper cables will ensure your preparedness in a dead battery scenario.
Conclusion
Jumper cables are not waterproof but they have weather-resistant capabilities to tolerate hot and cold weather efficiently.
There is no harm in using the jumper cables in rain by following proper precautions and using them with recommended methods.
A dead car battery situation is always on the cards owing to non-maintenance or aging. Irrespective of the reason your car battery is dead, ensure to own and carry a set of jumper cables with you.
These are easy to store, carry, and use. More importantly, they are easy on the pocket which means low investment for higher benefits.
If you find yourself confused about the factors and final product to choose go through our list of best jumper cables. These are well-received and trusted for their performance, price, and durability by thousands of users.
To be on the safer side, always maintain your vehicle in good condition and pay special attention to the battery.  
Keep the components and accessories of a car switched off that otherwise put an additional burden on the battery. This will keep the battery last longer and keep the utilization of jumper cables away.