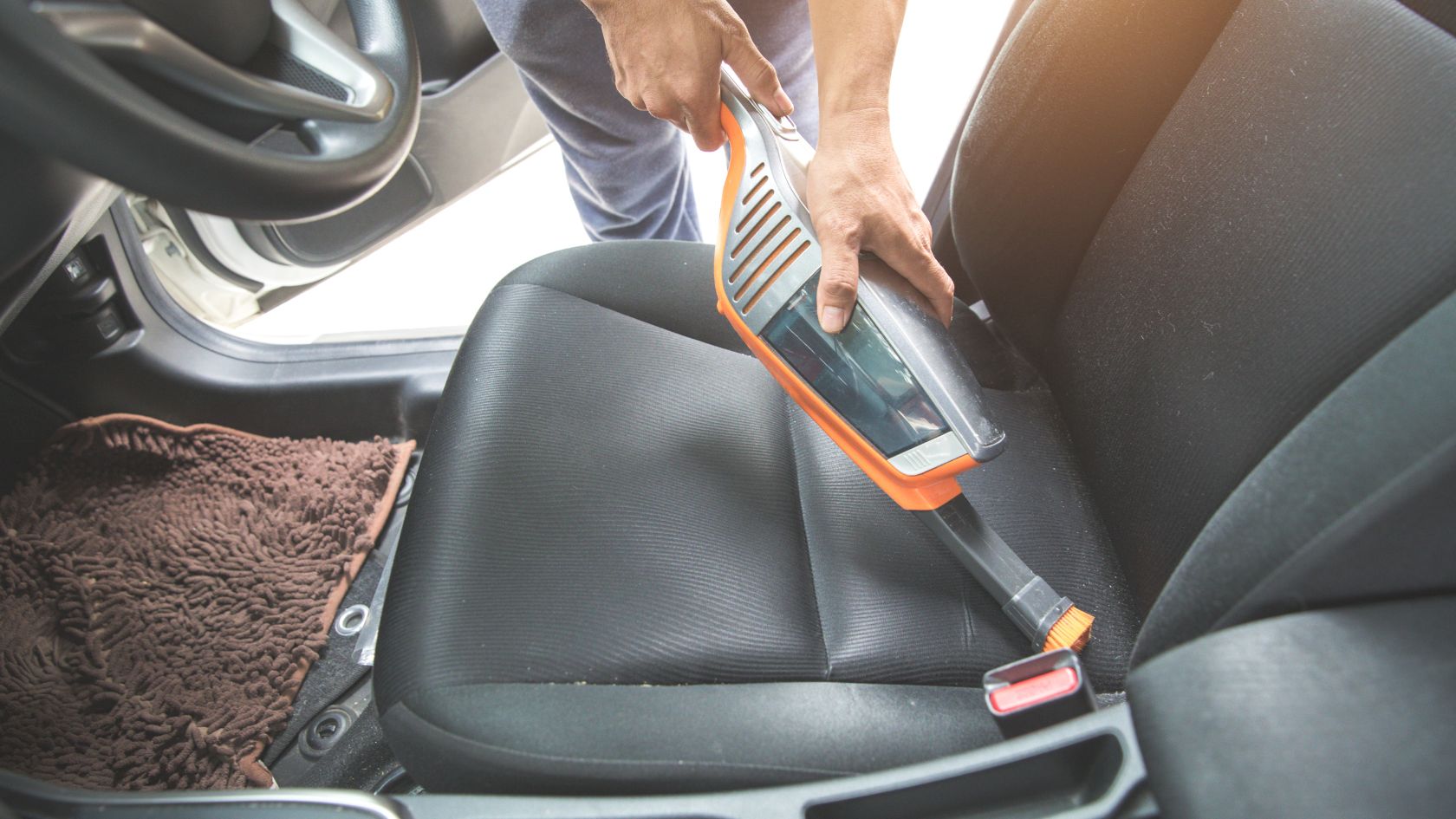 Unless you have a car vacuum cleaner that can do the cleaning job in minutes, the task of cleaning and tidying your car interiors could be burdensome especially if you travel daily. To get the best results, you need to find out the best car vacuum cleaners that can fit your budget as well as the performance.
To help you make an informed decision for your cleaning needs, I will present you with comprehensive reviews of the best car vacuum cleaners in this blog post.
You will also learn about the vacuuming benefits, and buying factors to consider while choosing a vacuum cleaner for your car.
The benefits of using car vacuum cleaners
Enhanced cleaning efficiency – Unlike manual cleaning methods, car vacuum cleaners offer unparalleled cleaning efficiency by effectively removing all types of dirt, dust, debris, and even stubborn food particles from your vehicle's interior.
The efficacy of powerful vacuum cleaner blowers is excellent at eliminating minuscule dust particles that settle on car floors and seats. Just a few minutes of vacuum cleaner action can ensure that your car always looks impeccably clean and tidy.
Moreover, their powerful suction capabilities and specialized attachments ensure thorough cleaning, leaving your car looking fresh and pristine.
Saving time & effort – Manual cleaning methods require multiple tools and significant effort to achieve optimal cleaning results. The process often involves brushes, brooms, and cloths that need to be repeatedly employed especially when trying to reach every nook and cranny.
On the contrary, using a car vacuum cleaner significantly reduces the time and energy invested in maintaining a clean car interior.
A simple plug-in or cordless vacuum cleaner effortlessly accomplishes the task within minutes, saving you demanding hours of laborious cleaning.
Improved Indoor Air Quality: The benefits of a clean car interior is instrumental in contributing to a healthier environment. Car vacuum cleaners effectively remove allergens, dust mites, and other airborne particles owing to their advanced filtering system.  
By eliminating these contaminants vacuum cleaners help improve the overall indoor air quality protecting you and your passengers from allergies or respiratory issues.
Easy Handling & Storage – Automotive vacuum cleaners are designed with user convenience in mind. They come in compact sizes, allowing for easy storage in your vehicle's trunk, ensuring accessibility whenever needed.
Some models only require a 12-volt plug-in outlet in your car for immediate usage. Additionally, these vacuum cleaners boast lightweight and compact designs, making them easy to handle during cleaning sessions.
Cost Savings on Cleaning – Investing in a car vacuum cleaner proves to be a cost-effective solution in the long run. Without one, manual cleaning efforts become more arduous and time-consuming.
Alternatively, seeking professional cleaning services can prove costly, with recurrent expenses for monthly cleaning needs.
By reducing the need for professional cleaning and prolonging the lifespan of your car's interior, a car vacuum cleaner helps save money on cleaning expenses and potential wear and tear.
Buyer's guide: Factors to look for while choosing the best car vacuum cleaner
Investing in a reliable car vacuum cleaner can be a daunting task with numerous options available in the market. This comprehensive buyer's guide will walk you through the key factors to consider when choosing a car vacuum cleaner.
Power Source: Determine which power source suits your needs best. When it comes to choosing the power source you have three options to choose from: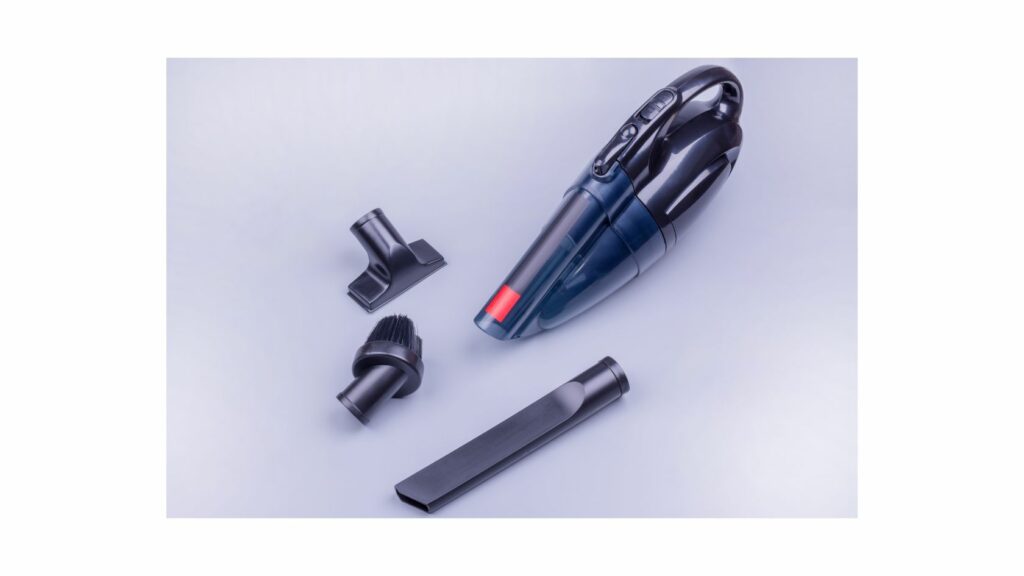 Wall Plug-In: If you're seeking powerful suction, opting for a vacuum cleaner with a wall plug-in is recommended. These models provide sufficient power to tackle stubborn dirt and mess effectively.
Battery-Powered: For those prioritizing portability, battery-powered vacuum cleaners are an excellent choice. They are lightweight and don't require a power outlet for charging. However, keep in mind that the suction power may diminish as the battery drains.
Automobile-Powered: The automobile-powered variant offers even greater portability than battery-powered models. These car vacuum cleaners can be conveniently plugged into the 12-volt outlet of your vehicle, instantly absorbing dirt and messes.
Amperage: Amperage is a crucial factor to consider as it directly impacts the vacuum cleaner's performance. Generally, higher amperage translates to better functionality and more efficient cleaning.
Tank Capacity: Your vehicle's size and the amount of debris you typically generate should determine the tank capacity you choose.
For large vehicles with substantial filth accumulation, opt for a vacuum cleaner with a larger tank capacity. However, for smaller cars, a smaller tank capacity, such as 4 gallons, will suffice.
Cord Length & Maneuverability: Consider the length of the vacuum cleaner's cord to ensure optimal reach within your car's interior. Longer cords provide greater flexibility, allowing you to access all areas effortlessly.
Also, contemplate the weight and design of the vacuum cleaner. A lightweight and compact model will make it easier to maneuver around your car's interior, especially when reaching tight spaces.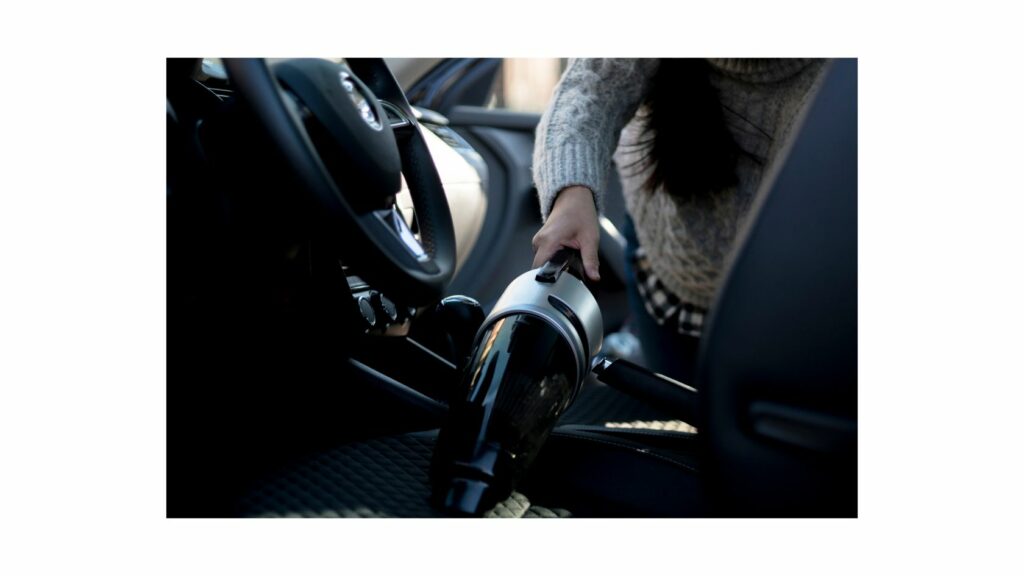 Battery Life: If you opt for a battery-powered vacuum cleaner, battery life is a crucial aspect to evaluate. Some models have a disappointingly short battery life, lasting less than 12 minutes.
Aim for a vacuum cleaner that offers a minimum of 30 minutes of runtime for a more satisfactory cleaning experience.
Suction Power: Look for a vacuum cleaner with strong suction capabilities. Suction power is important to ensure effective cleaning of dirt, dust, and debris from various sections of your car's interior.
A robust suction is essential to counter the stubborn mess while a less powerful suction may be enough to clean everyday crumbs and debris.
Also consider the compatibility with your car's interior material such as upholstery, leather, etc. while looking at the suction power of a vacuum cleaner.
Versatility: Understanding how you intend to use the car vacuum will guide your decision-making process. A versatile vacuum cleaner is one that has all the essential features and accessories to take care of your car interiors specific needs.
Take note of the features and attachments that come with the vacuum cleaner. Wet and dry capability, blower function, nozzles, and hoses can be invaluable in cleaning the environment and reaching difficult-to-access areas.
Attachments and Accessories: Check if the vacuum cleaner comes with a variety of attachments and accessories.
These can include crevice tools, upholstery brushes, and extension wands, enhancing the versatility and effectiveness of your cleaning tasks.
Filtration System: A reliable filtration system is crucial for capturing and retaining dust particles.
Look for vacuum cleaners with HEPA filters or other advanced filtration technology to ensure cleaner air quality within your vehicle.
Price and Value: Set a budget that aligns with your needs and expectations. The price spectrum can vary significantly, ranging from $50 to $200 and even higher.
It's important to note that lower-priced options may not offer the same level of suction power or tank capacity as their more expensive counterparts.
Assess your specific cleaning needs and consider a vacuum that strikes the right balance between affordability and performance.
So, which are the car vacuum cleaners that satisfy our buying guide factors? If you want to save time on researching, then we have done the job for you.
3 Best Car Vacuum Cleaners
BISSELL Multipurpose Portable Upholstery Vacuum Cleaner
BISSELL needs no introduction in the vacuum segment. It has numerous products loved by household families and vehicle enthusiasts.
The Bissell Little Green Machine is a powerful carpet and upholstery cleaner specifically designed to eliminate stubborn stains and deeply embedded grime from your car's carpet and upholstery.
This versatile and multipurpose machine consists of two 48-ounce tanks. The machine is powered through a standard electric cord that can be plugged into any outlet including the 12V socket of your car.
Out of the two tanks, one is reserved for water and cleaning solution, while the other serves as the receptacle for extracted dirt and residue from the upholstery.  This means it specializes in tackling wet waste more than dry waste.
Equipped with a hose and brush head, the machine effortlessly dispenses the cleaning solution when the spray trigger is pressed and efficiently vacuums up the soiled water.
When it comes to practical usage, BISSELL little green has no hassles. You can simultaneously spray the solution and perform vacuuming at the same time.
The cleaning brush features sturdy bristles that effectively scrub fabric surfaces, dislodging any entrenched debris.
Targeting specific stains, liquid spills, and pet hairs from the car interiors is a breeze with this vacuum machine.
What's more, BISSELL little green weighs no more than 10 pounds and has a compact design which makes portability and storage easier.
Where it lacks is the suction power. Cleaning larger areas with bigger messes could be time-consuming and hard work however, it won't disappoint as a car interior cleaner.
All in all, BISSELL little green is a perfect ally for vacuuming for motorists frequently traveling with families and pets who want good results on cleaning stubborn stains and pet hairs.
Pros
It's very easy to use and setup
Highly effective on wet stains, liquid spills, and even pet hairs
Lightweight and easy to carry due to its compact design and structure
Can be easily connected to any power socket including vehicles
Cons
Specially designed for wet vacuuming only
The cost is on the higher side considering the compatibility
Not made for heavy-duty usage
Black+Decker Furbuster Handheld Vacuum
Black+Decker is another pioneer in the vacuuming segment. The company furnishes excellent vacuum cleaners for different cleaning needs.
This specific model (HHVK515JP07) from Black+Decker is differently designed to clean pet furs from car interiors. Not only furs, but you can also enjoy removing common dust, debris, crumbs, grime, etc. with ease.
The Black+Decker HHVK515JP07 stands out for its dustbin capacity. It boasts an impressive 25-ounce capacity, the largest among its counterparts. Because of this, dealing with copious amounts of pet fur is a cakewalk.
The vacuum is accompanied by many additional useful components such as a washable filter, a belt, and a charger. Gladly, except charger all the other accessories are replaceable.
In terms of runtime, this battery-powered model excels with a noteworthy 20+ minutes on low suction mode. This is more than sufficient for most car situations. Recharging is also time-efficient and you can expect to recharge the unit within 2-3 hours.
The handheld cordless device is very convenient to carry and store. It is also lightweight compared to those bulky and corded vacuums that are hard to transport.
On the flip side, there is no brush attachment which means you have to rely on the chute for sucking out the dirt. The effectiveness offered by a chute is way inferior to a brush. The unique design acts as another obstruction while vacuuming the stiff corners and surfaces.
Overall, if you are seeking a reliable and long-lasting handheld vacuum cleaner with satisfactory suction power for your car then Black+Decker HHVK515JP07 is worth investing in.
Pros
Uniquely designed to effectively clean pet fur, dust, and debris from car interiors
Comes with a 25-ounce dustbin capacity
The battery-powered handheld cordless model makes it easy to maneuver
Convenient to carry and store
Cons
Lacks heavy-duty suction power
No brush attachment leads to inefficient cleaning
ThisWorx is a versatile vacuum cleaner designed to meet various cleaning needs for most cars. First of all, the hose design is capable of reaching deep corners. The 12V vacuum, though not very powerful, is strong enough to swiftly tackle all types of dirt and messes.
The handheld compact stature is easy to hold and maneuver. The product comes with a convenient carry tote for easy storage and transportation, along with an additional HEPA filter.
The transparent design of the garbage container allows you to easily monitor its fill level, making it perfect for both dry and wet dirt.
Its 16ft long power cable, flexible nozzle, and hose set ensure effortless reach into every nook and cranny without forcing you to stretch too much.
The length of the cord is enough to reach the back seats. However, you may have to reconnect it to an extension while vacuuming the car trunk.
In a nutshell, ThisWorx is your go-to product for quick cleaning of small amounts of dirt and debris. You won't mind messing with your car frequently by having ThisWorx vacuum cleaner in your car.
Pros
The design and stature make it easy to carry and use
Transparent design allows easy monitoring of garbage
Easy to maneuver with its long cord and minimum weight
Can be conveniently powered with the car auxiliary socket
Cons
Not ideal for deep cleaning and embedded pet hairs
The power cord may fall short to reach certain areas of a car
How to maintain a vacuum cleaner for effective use?
To ensure the effective and long-lasting use of your car vacuum cleaner, it's important to follow proper maintenance practices. Here are some tips to maintain your car vacuum cleaner:
Regularly empty the dustbin after each use.
Clean or replace filters as per the manufacturer's instructions.
Regularly clean and remove tangled debris, hairs, etc.
Clean attachments and accessories as necessary. Ensure they are thoroughly dry before storage.
Check cords and connections periodically and have them repaired in case of any issues.
Store your car vacuum cleaner in a clean and dry location.
Related Read: How to properly maintain and extend the lifespan of your car vacuum cleaner
How much do car vacuums cost?
Generally, car vacuums are available in a wide price range. Basic models can start from around $20 and can go up to $200 or more for high-end or specialized vacuums.
The cost of car vacuums can vary depending on various factors such as brand, features, and overall quality. While making a buying decision, it's important to consider your specific cleaning needs and budget.
How often should you vacuum your car?
The frequency of car vacuuming depends on individual habits and driving conditions. Factors such as residing in icy regions with road salt exposure may necessitate more frequent vacuuming compared to those in warmer climates.
Additionally, daily drivers typically require more frequent vacuuming compared to vehicles used solely for weekend pleasure trips.
Assessing your personal circumstances and the amount of dirt and debris accumulated will help determine the optimal vacuuming schedule for your car.
Conclusion
For car owners who value cleanliness, a car vacuum cleaner is an indispensable tool. The sight of dirt can be quite displeasing, which is why having a vacuum cleaner is crucial for maintaining a consistently clean car cabin.
Not only does this enhance the overall driving experience, but it also creates a comfortable and enjoyable ambiance.
In terms of cost-effectiveness, investing in a car vacuum cleaner proves to be a wise decision in the long run. Just think about the recurring expenses of paying $5 to $10 for each car cleaning session. It's essentially throwing money away.
By owning a vacuum cleaner, you can take matters into your own hands and save a significant amount of money, as it requires no technical skills to operate.
Our list of vacuum cleaners is based on specific requirements, performance, price, and personal experiences shared by vehicle owners.
In case of confusion or guidance do refer to our buyer's guide and choose one of the vacuums from our best-of list for optimal performance and efficient cleaning of your car.