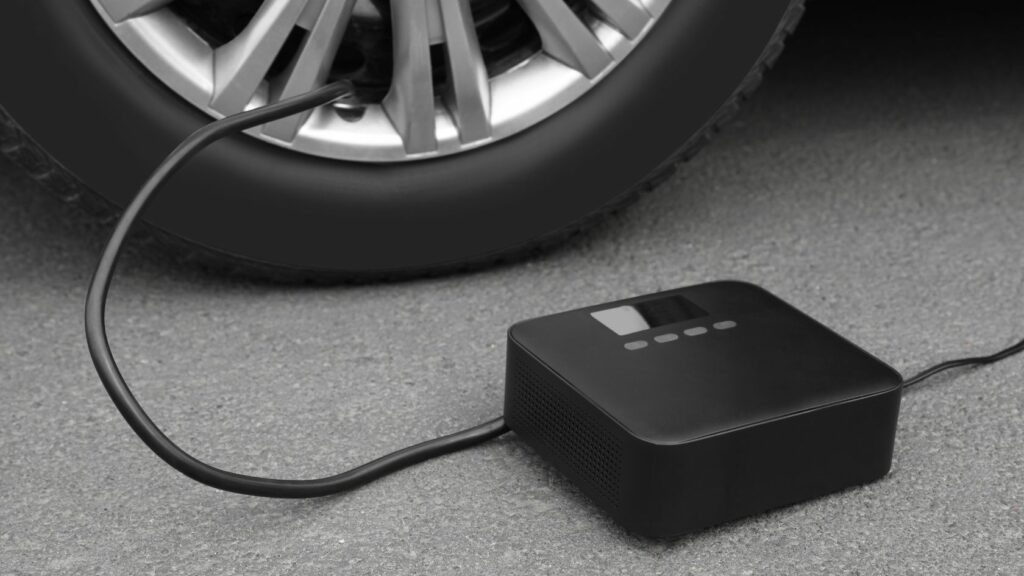 Bothered about keeping your car tires properly inflated? Electric air pumps are one of the solutions. But with so many options available it is difficult to choose the best electric air pump for car tires.
You may spend invaluable money on 100s of inferior products that promise more and offer less. This is the reason one must research thoroughly before buying something online.
You should also have knowledge of the factors and usage of the product you want to buy.
In this post, I will help you find the best 3 electric air pumps and also help you understand the usage, benefits, and what are factors you must consider while buying the air pump with our buyer's guide.
What is the best electric air pump for car tires?
The best electric air pump for car tires is the one that shows accurate tire pressure. This includes the current as well as the expected tire pressure so that tires are never under or over-inflated.
Secondly, an electric air pump should be equipped with a digital display and LED light that allows night-time usage.
Last but not least, the best electric pump should be reliable, powerful, compact, easy to use, lightweight to carry, and should be portable enough to be kept and carried in the vehicle.
There are many more features an electric air pump possesses but, in the end, it depends on everyone's personal requirement, type of vehicle, and budget.
3 Best Electric Air Pumps For Car Tires
Here is the list of 3 electric air pumps that are rated highly by users for their performance and usability:
As an Amazon Associate, we may earn a small commission if you purchase any product by clicking the link without any additional cost to you.
Airmoto The Original Portable Air Pump
Airmoto is a very practical portable air-pumping solution for vehicle tires. It comes with 4 connectors to inflate not only cars, bicycles, motorcycles, and truck tires but, other general inflatable items too.
This fully chargeable unit packs 120PSI output and inflates any tire in minutes. It is extremely compact with 6 inches of height and weighs just 1.2 lbs to carry.
The digital display offers accurate pressure detection and the automatic shut-off feature keeps a check on the over-inflation of tires.
There is an LED light on the top of the equipment to fill the air in the night. The package includes a number of accessories such as an air hose, needle, bike, and general connectors.
Pros
Highly portable air inflator for multipurpose use
Powerful output and long-lasting battery
Easy to use and carry
Automatic pressure detection and shut-off features
Cons
Slightly expensive
Noisy compressor
Fanttik X8 Apex is a reputed air-inflating compressor that is very easy to use. The instrument is small, compact, and possesses a power rating of 150PSI.
Fanttik is a versatile tire inflator covering cars, motorcycles, bicycles, and sports inflatable items. It is fully chargeable with a 7800mAh battery that is capable of filling all four tires in one charge.
The cordless feature makes it completely portable. It can be used with 5 preset modes offering convenience to inflate vehicle tires and other objects alike. There is an LED light on offer that can be used to pump the tires in the dark/nighttime.
The built-in pressure monitoring and preset pressure functionality is the main highlight of Fanttik which helps keep tires properly inflated.
The X8 Apex is very lightweight with just 1.74 lbs and is designed with USB-A and C output and input for easy charging adaptability.
Pros
Cordless and fully rechargeable
Built-in tire pressure monitoring system
Multiple preset modes to work on different types of inflatable entities
Extremely lightweight, easy to carry, and very easy to use
Cons
Highly-priced
Lacks compatibility with heavy vehicle tires
VacLife Air Compressor Tire Inflator
VacLife Tire Inflator is one of the most-used products in this segment. It is a corded tire inflating unit that works on a 12V power outlet making it easier to connect with the cigarette lighter of your car.
The power cord is lengthy (close to 12ft.) enough to serve all the tires around. It weighs around 2.6 pounds making it easy to carry.
The inflation is fairly quick and using the equipment is a breeze. Users have to just plug the inflator into the cigarette lighter, attach the stem to the tire valve, and press the compressor button.
It has an auto shut-off feature that allows you to preset the desired pressure level and leave it on the equipment to do the rest. There is no need to worry about over-inflating the tires.
The unit comes with an LED light to support air filling in the night-time and offers accessories comprising 3 additional nozzles for multipurpose needs of not only automobiles but other inflatable objects.
Pros
Multipurpose inflating unit comes with additional nozzles
Highly practical with LED light, and auto shut-off features
Easy to use and offers faster inflation
Compact and easy to carry
Cons
Not compatible with off-road vehicles and heavy trucks
Limited warranty
The inflating process is noisy
Buyer's guide: What are the factors to be considered while buying an electric air pump:
The following are the factors you should look for before purchasing an electric air pump:
Easy to use – Since the electric air pump is based on a digital platform the technicalities could be overwhelming for some people. Look for a unit that is easy to use and maintain.
LED light – This feature should be complimentary if you don't like driving in the dark. Nonetheless, the LED light feature is a value addition that could help you use the equipment for other activities along with air pumping.
Versatility – Look for an air pump that can serve different types of vehicles and air-filling objects.
There are instruments that can be used to fill air pressure in tires of cars, trucks, and bicycles, as well as sports balls. Ensure that the unit is fully capable of adapting to the requirements of different types of tires and inflatable objects.
Portability – Portability defines the value of electric air pumps. This should be one of the main factors you must consider while buying an air pump. Choose a lightweight air pump that is easy to carry around, and kept in the vehicle conveniently.
The size of an air pump does matter so ensure the equipment can be easily fitted in a backseat or trunk of a vehicle.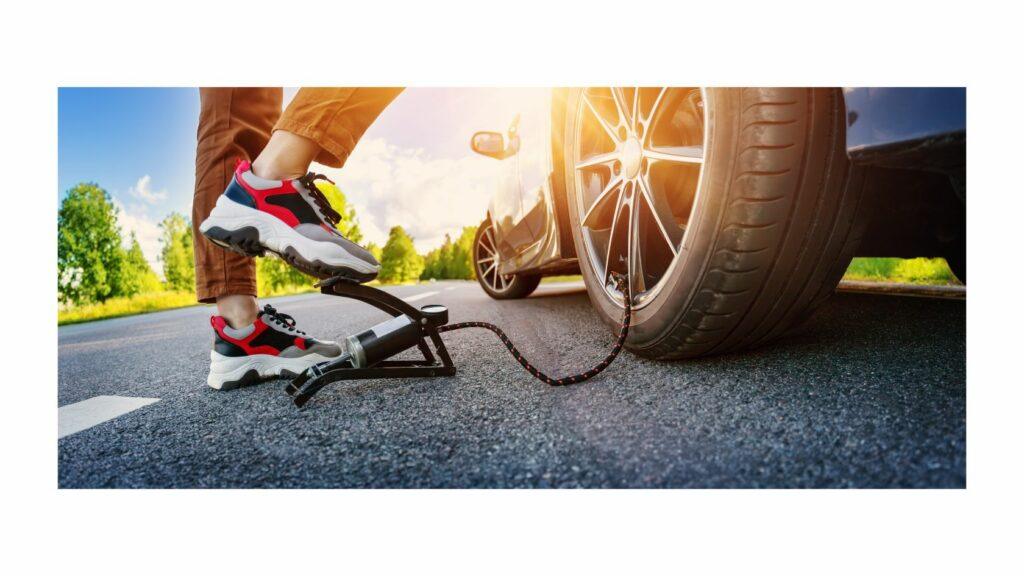 Accessories – In order to avoid spending additional costs on associated parts consider buying a unit that comes with complementary accessories.
Many air pump companies offer accessories such as storage bags, extra nozzles, and pressure gauges.
Price – Look for an electric air pump that is budget-friendly. Consider your requirements rather than looking at the price.
Do not settle for cheaper versions that lack quality and performance. Rather go for the premium product that may be high-priced but will turn out to be very effective and durable when used.
Power – Consider the source of the power of an electric air pump. These are digital units that work on rechargeable batteries or by extracting power from a car cigarette lighter.
Secondly, check for the power rating. It is important to consider an electric air pump that is rated to inflate high-pressure tires.
The importance of electric air pumps
An electric air pump comes in handy to inflate the tire pressure on the go.
In the event of tires losing pressure or getting flatter because of low inflation an electric air pump helps you check and fill the air easily and quickly.
With the help of an electric air pump, you can check the existing tire pressure which is a helpful feature to estimate the required pressure to be filled.
This ensures that your car tires are filled with balanced air avoiding under or over-inflation situations.
Correct tire pressure is important to maintain the performance and safety of tires which is also instrumental in improving the fuel efficiency of a vehicle.
All in all, having an electric air pump is a win-win situation for you and your vehicle.
The benefits of electric air pumps
Here are some of the benefits of using electric air pumps for tire pressure:
Inflation on the go – The traditional way of filling air pressure through external sources is overshadowed by the advent of electric air pumps.
Electric air pumps are compact and easy to use and help you keep the car tires properly inflated on the go.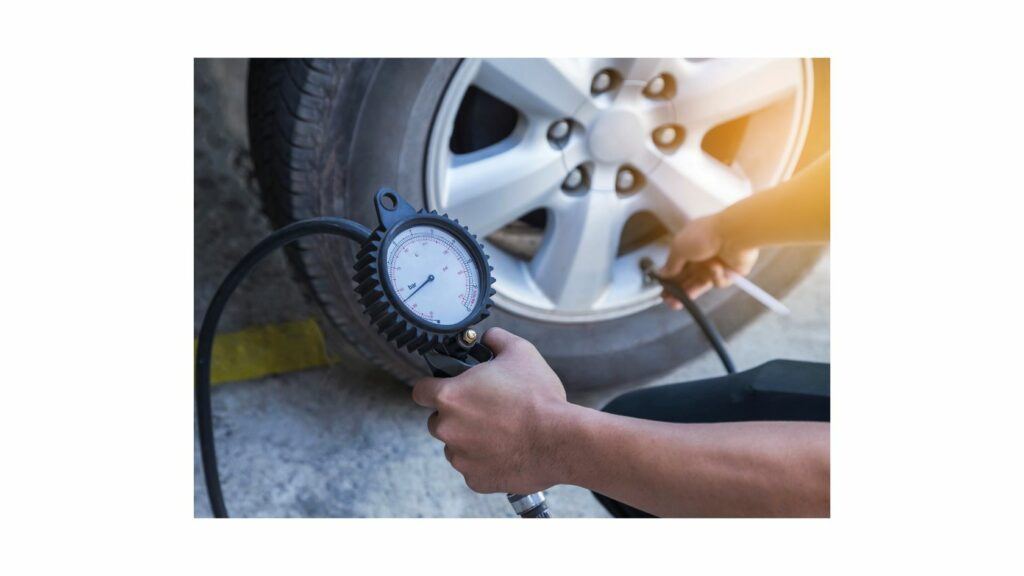 Portability – The portability of the electric air pumps is another huge benefit that makes them usable in different locations and on different vehicles.
This means you don't have to spend more time locating a nearby gas station or waiting for someone else to help you on the road.
Accuracy – Unlike a manual air pump where you have to keep track of pressure while filling, an electric air pump does this automatically.
Electronic air pumps have built-in chips with technology that measures the tire pressure accurately and also advanced features like automatic shut-off and overload protection to reduce the damage to tires.
Improves durability – Timely inflation and accurate level of air pressure are important factors in maintaining the shape and material of tires in good condition.
Using electric air pumps helps car tires last longer enhancing their performance and improving their durability.
Cost and time-efficient – A one-time purchase of an electric air pump can save you repeated costs on filling the air at gas stations.
Not only cost, but electric air pumps also fill the air in minutes to save you time and preserve your effort.
How to use an electric air pump/inflator for car tires?
Electric air pumps are very easy to use. All the units come with instruction booklets on their usage. Make sure to follow the guidelines step-by-step.
For someone who hasn't used it at all, electric air pumps work in the following steps:
Press the power button on the unit,
Choose the correct mode (applicable based on the vehicle you want to use it on)
Set the required/maximum pressure by pressing the 'Preset' button
Connect the air hose/nozzle with the tire valve stem
Press the 'on' button to inflate. That's it.
Electric air compressors use their auto shut-off feature to turn themselves off once they reach the maximum set PSI.
Here's a small video showing how to use Airmoto air inflator:
Frequently Asked Questions
Is it safe to use a tire inflator in the car?
Yes, it is absolutely safe to use an electric air pump. However, avoid leaving the electric air pump on the car surfaces that fall under direct sunlight as it may damage the unit.
One must also observe caution while charging the corded compressors with the car's cigarette charger to avoid short circuits or firing incidents.
How much do electric air pumps cost?
The cost of electric air pumps varies according to their features and one's personal needs. Normally, their typical costs range from $20 to $400.
Conclusion
Tires are prone to leaking air due to non-maintenance, overheating, and many other difficulties occurring on the road.
In such instances, the refilling process relies heavily on gas stations or tire shops which are hard to find if you are stuck in an isolated location. Using manual pumps is another great way of filling the air but it lacks accuracy and involves hard work.
Electric air pumps were therefore invented to overcome all the above difficulties. They are easy to use and carry anywhere.
More importantly, you can detect the existing pressure and fill the tires with the recommended air level using an electric air pump's digital technology which helps you maintain and sustain the tires for a long time.
Our list of electric air pumps is curated based on usage, popularity, and performance. So, choose the one that best suits your needs and travel the distances with air-full tires.
I hope you have understood the importance and requirements of an electric air pump by reading this review post.
Please leave your valuable feedback with comments and suggestions on any other product that you feel is worth adding to our list.