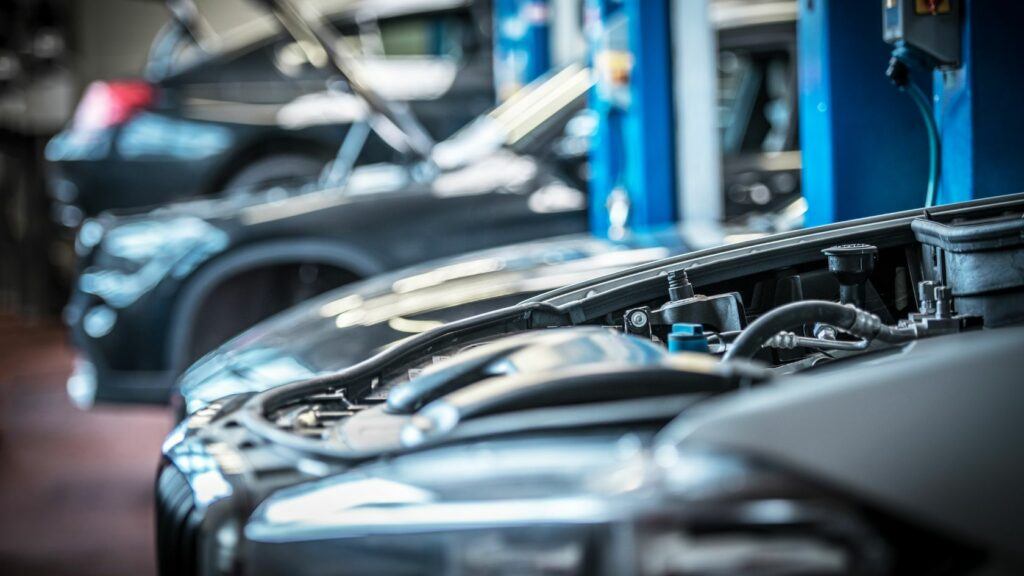 Vehicle safety is paramount, and manufacturers issue recalls to rectify defects that might endanger drivers, passengers, or even pedestrians. But do vehicle recalls expire?
Understanding how these recalls work and how consumers should respond is vital for ensuring everyone's safety on the roads.
In this detailed blog post, you will learn about vehicle recalls, particularly focusing on fire-related defects.
What is a Vehicle Recall?
A vehicle recall is a safety-related action taken by vehicle manufacturers.  Such recalls act as a remedy for defects or conditions that pose a risk to the safety of the vehicle's occupants or others on the road.
A defect can be anything from faulty brakes to problems with airbags, electrical systems, engine components, or structural issues.
When a defect is discovered, the manufacturer voluntarily initiates a recall by notifying the appropriate government authority. These authorities are required to provide a detailed report outlining the nature of the defect, the involved vehicle models, and the planned corrective actions.
After notifying the regulatory body, the manufacturer is obligated to inform vehicle owners about the recall. This notification is often done via mail, but it can also include emails, phone calls, or even advertisements.
Recalls are crucial for maintaining vehicle safety standards and protecting consumers from potential hazards. Vehicle owners are strongly encouraged to respond to recall notifications promptly, as ignoring recalls can put the occupants and others on the road at risk.
Do Vehicle Recalls Expire?
No, vehicle recalls do not expire. Once a recall is issued, it remains in effect indefinitely. This means that even if you have an older vehicle, you should pay attention to recalls as they can pertain to your safety regardless of your car's age.
However, it is important to note that some manufacturers may have difficulty obtaining parts for older vehicles. If you are concerned about getting a recall repair done on an older vehicle, you should contact the manufacturer directly.
It is also important to note that some recalls may be for safety-related issues, while others may be for less serious problems.
For example, a recall for faulty wiring is a safety-related recall, while a recall for a broken taillight is not. It is important to understand the severity of the recall before deciding whether to get your vehicle repaired.
Types of Vehicle Recalls
Usually, there are two main types of vehicle recalls:
Safety recalls – Safety recalls are issued when a manufacturer determines that a vehicle has a defect that could pose a serious safety risk to vehicle occupants or other road users.
Such recalls can be for a variety of issues pertaining to faulty airbags, defective brakes, or problems with the steering system.
Non-safety recalls – These recalls are issued when a vehicle has a defect that does not meet applicable safety or emissions standards as per the manufacturer.
For example, issues such as faulty headlights, inoperable seat belts, or excessive emissions are categorized under non-safety recalls.
In addition to these two main types of recalls, there are also a few other types of vehicle recalls, such as:
Campaign – A campaign is a voluntary recall initiated by a manufacturer for less serious issues than safety recalls. For example, a manufacturer may issue a campaign for a minor software glitch or a cosmetic defect in the vehicle.
Technical service bulletin (TSB) – A TSB is a document that is issued by a manufacturer to provide dealers with information about a known issue with a vehicle. TSBs are not technically recalls, but they can be used to address issues that could potentially lead to a recall.
Investigation – An investigation is initiated by the transport authorities when it has concerns about a potential safety defect in a vehicle. If the authority investigation determines that there is a safety defect, the manufacturer will be required to issue a recall.
If you are unsure whether or not your vehicle is affected by a recall, you should check your regional transport regulatory website or authority.
Such websites have a database of all active recalls, which you can search by vehicle make, model, and year. You can also contact your vehicle's manufacturer directly to inquire about recalls.
Fire-Related Defects and Vehicle Recalls
As we know, fires in vehicles can be catastrophic, leading to severe injuries or even fatalities.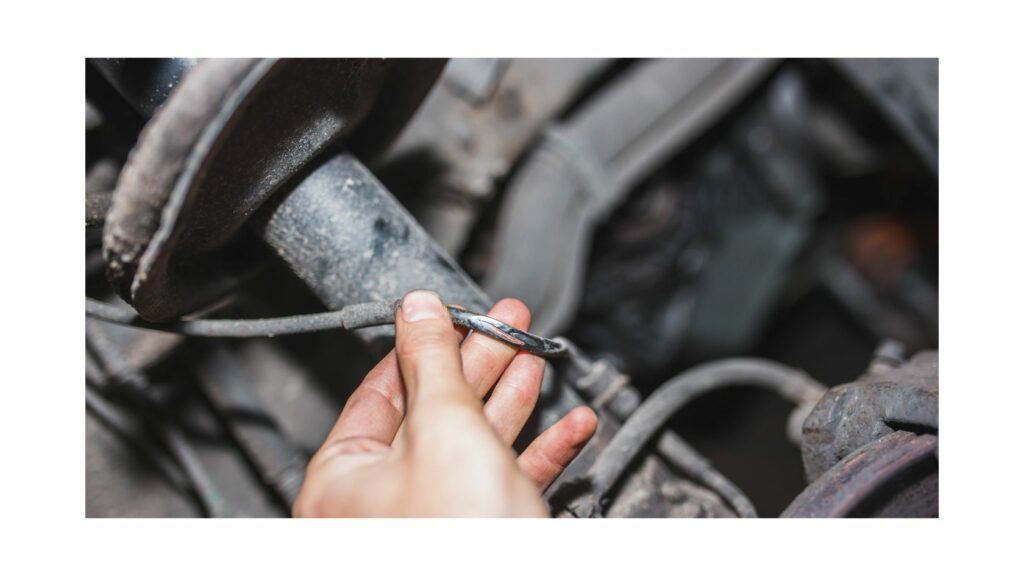 Some of the common fire-related defects are faulty wiring, fuel system issues, or overheating components, which have prompted manufacturers to issue recalls in the past.
Following are the most notable examples of fire-related defects and vehicle recalls:
In 2023, Hyundai and Kia recalled nearly 3.4 million vehicles in the United States due to a fire risk caused by a faulty anti-lock brake control module. The recall affected vehicles from the 2010 through 2019 model years, including Hyundai's Santa Fe SUV and Kia's Sorrento SUV.
Similarly, in 2014, General Motors took a recall decision on 2.6 million vehicles in the United States due to a faulty ignition switch citing the potential risk of fire. Recalled vehicle models included Chevrolet Cobalt, HHR, Cavalier, and the Saturn Ion manufactured from 2003 to 2007.
Ford vehicles such as the Ford Ranger, Explorer, and the Lincoln Aviator models were recalled due to their faulty cruise control switch. This recall impacted more than 4 million vehicles across the United States back in 2011.
Prior to this in 2010, Toyota was another company that recalled over 8 million vehicles worldwide. Vehicle models such as the Toyota Camry, Corolla, and Prius were detected to have faulty accelerator pedals. Models manufactured from 2007 to 2010 were prone to fire owing to faulty accelerator pedals.
These are just a few examples of the many fire-related recalls that have been issued by car manufacturers over the years.
Some of these recalls have been for specific models, while others have affected a wider range of vehicles.
How to Know If Your Vehicle Has a Recall?
Checking if your vehicle has been recalled is essential for your safety on the road. Here are several methods to find out if your vehicle is subject to a recall:
NHTSA Website – Check your regional transport and vehicle regulatory authority website. In the United States, you can visit the National Highway Traffic Safety Administration (NHTSA) website.
They have a recall database that allows you to search for recalls by your vehicle's VIN. The website address is `www.nhtsa.gov/recalls`.
Contact the Manufacturer – You can also visit the official website of your vehicle's manufacturer. Most manufacturers have a dedicated section on their website where you can enter your Vehicle Identification Number (VIN) to check for recalls specific to your vehicle.
If you're unable to find the information online, you can contact the manufacturer's customer service or local dealership directly. Provide them with your VIN, and they can inform you if your vehicle is subject to any recalls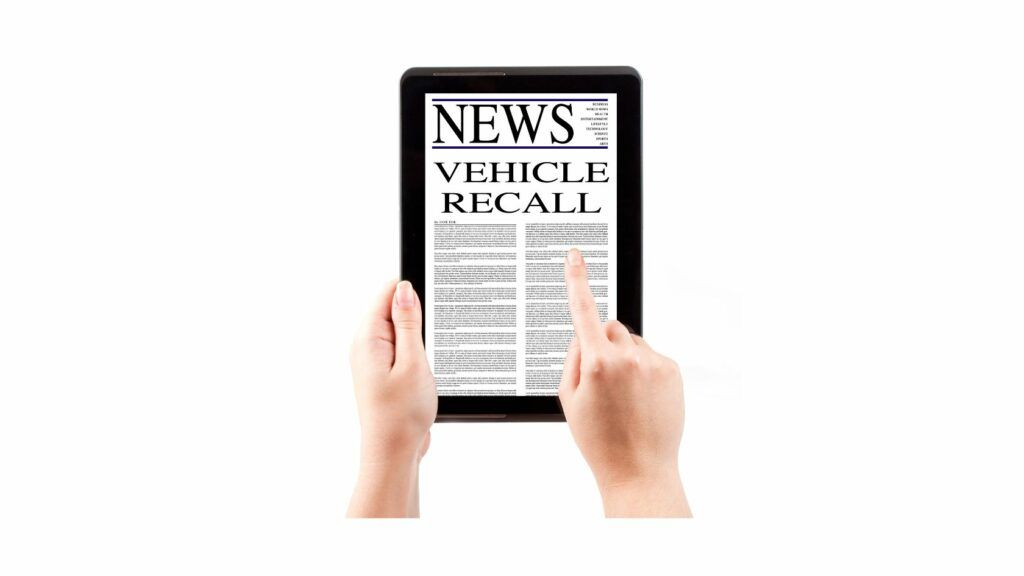 Social Media – Another way to know is by following your vehicle's manufacturer on social media. Many vehicle manufacturers post information about recalls on their social media pages.
Third-party Websites – Alternatively, there are various online VIN lookup tools provided by automotive websites and services. You can enter your VIN, and these tools will check for any recalls associated with your vehicle.
Mobile Apps – Some manufacturers have mobile apps that allow vehicle owners to check for recalls. These apps often provide other services like scheduling maintenance and contacting roadside assistance.
Recall Notification Letter – If your vehicle is recalled, you should receive a notification letter in the mail. However, these letters might get lost or overlooked, so it's not a sole and reliable method of checking for recalls.
How to Respond the Vehicle Recalls?
So, what will you do in case your vehicle is recalled? Responding to a vehicle recall is crucial for your safety and the safety of others on the road.
Here's a step-by-step guide on how to respond to a vehicle recall:
If your vehicle is subject to a recall, you'll receive a notification from one of the sources mentioned in the above section. This notification will contain important information about the recall, including the nature of the defect, potential risks, and instructions on how to get the issue resolved.
Once you've confirmed that your vehicle is part of a recall, contact your local dealership or the manufacturer's customer service.
If the recall requires repairs, schedule an appointment with the authorized dealership's service center. It's advisable to schedule the repair as soon as possible to minimize the risk associated with the defect.
On the scheduled date, take your vehicle to the authorized service center. The repair or replacement of the defective component will be done free of charge. Make sure to ask any questions you have and understand the nature of the repair before leaving your vehicle.
Be patient. Recalls can affect a large number of vehicles, so it may take some time to get your vehicle repaired.
After the repair is completed, keep records of the work done, including receipts and any paperwork provided by the dealership. These records are essential for your reference and can be valuable if you ever plan to sell the vehicle.
What Happens If a Vehicle is Recalled?
The specific actions that a manufacturer takes in the event of a recall will vary depending on the severity of the defect and the number of vehicles affected.
In some cases, the manufacturer may issue a stop-sale order, which means that they will stop selling the affected vehicles until the recall is repaired.
Similarly, many car manufacturers offer owners of affected vehicles a loaner car or rental car while their vehicle is being repaired. Extended warranties or cash payments are other alternatives offered by manufacturers in rare recall scenarios.
Do Vehicle Recalls Cost Money?
No, vehicle recalls do not cost money for the vehicle owner. The cost of the recall, including the parts, labor, and any other associated expenses is covered entirely by the vehicle manufacturer.
Do Recalls Apply to Used Vehicles?
Yes, recalls apply to used vehicles as well. When a vehicle is recalled due to a safety-related defect, it doesn't matter if the vehicle is brand new, a few years old, or even much older. The recall applies to all vehicles, regardless of their age or how many owners they have had.
In fact, the vast majority of vehicles that are affected by recalls are used vehicles. This is because manufacturers are required to repair vehicles under recall for up to 15 years after the vehicle is sold to the first owner.
When a recall is issued, the manufacturer is obligated to provide the necessary repairs or replacements for the defective component(s) free of charge, regardless of whether the vehicle is under warranty or if it has changed owners.
If you're purchasing a used vehicle, it's a good practice to check for any outstanding recalls associated with the specific make and model you're interested in. Resolving any outstanding recalls should be a priority to ensure the vehicle's safety and compliance with safety standards.
Final thoughts
Vehicle recalls are quite common among car manufacturers and are mainly issued to protect the safety of drivers and passengers. Vehicle recalls do not expire, however staying informed and acting promptly can make a significant difference,
Recalls, especially those related to fire-related defects, are a critical aspect of automotive safety. It is important to take them seriously and get your vehicle repaired as soon as possible.
By understanding these recalls, knowing how to respond them, and more importantly being proactive, can contribute significantly to your safety and the safety of loved ones.