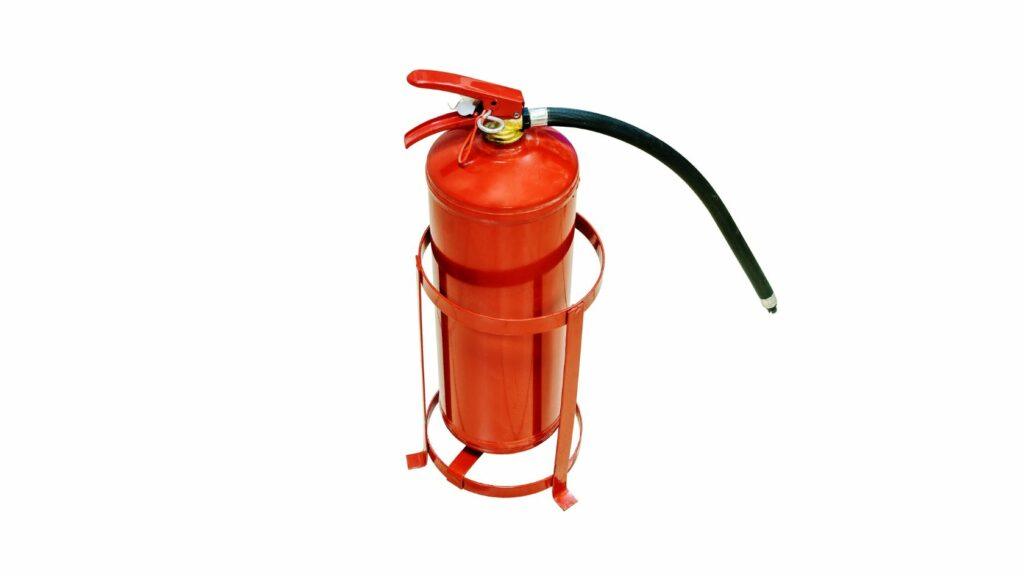 Finding the best fire extinguisher for vehicles is easier here but, finding the best fire extinguisher brackets for the vehicles could be tricky.
Fire extinguishers do come with supplementary brackets out of which some work and some don't. In some cases, associated brackets do not suit the installation place or they are just not strong enough to sustain longer.
Whatever the reason, it prompts you to look for aftermarket alternatives on different platforms. The research will give you 100s of options which makes selection difficult.
This review post will help you find the 3 best fire extinguisher brackets to avoid confusion and choose the one that fits in your vehicle perfectly.
You will also learn the benefits of using fire extinguisher brackets, how to choose the best one using our buyer's guide, and finally the installation place and process.
The importance of fire extinguisher brackets in vehicles
One cannot deny the importance of keeping a fire extinguisher in a vehicle. To keep it safe and secure a mounting bracket is equally important.
Fire extinguishers are vulnerable to accidental discharge in a moving vehicle. A bracket is instrumental in providing the required grip to prevent movement keeping it attached to one place.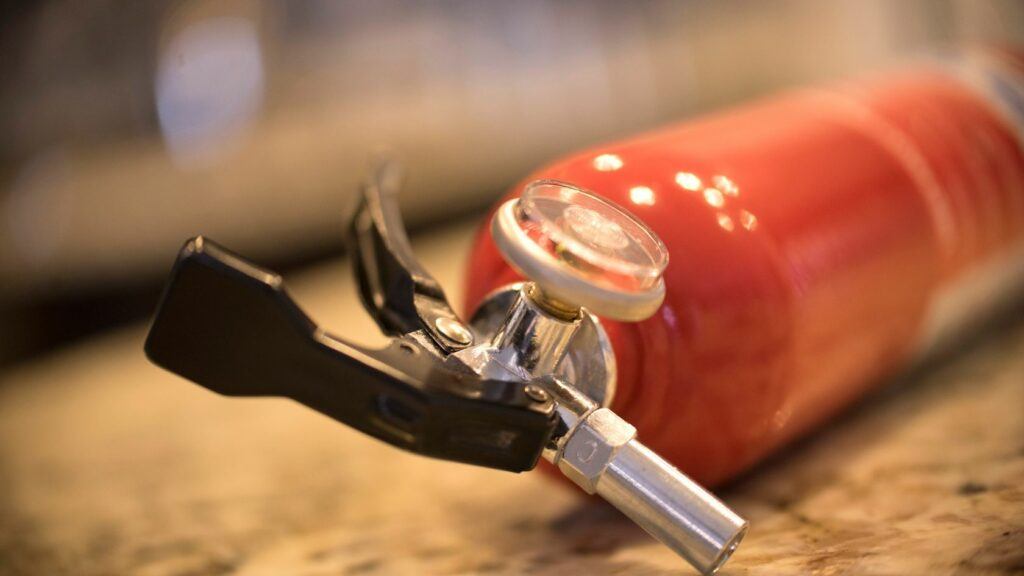 Secondly, a loosely placed fire extinguisher may get damaged or hurt others in the vehicle. Simultaneously, the risk of theft cannot be eluded as it is easy to pick and carry for anyone.
All these challenges make it necessary to have a fire extinguisher installed with a proper mounting bracket.
3 Best Fire Extinguisher Brackets For The Vehicles
If you are confused about choosing the right kind of brackets for your vehicle fire extinguishers then here is the list of the best 3:
As an Amazon Associate, we may earn a small commission if you purchase any product by clicking the link without any additional cost to you.
The Bracketeer is a universal mounting bracket that is compatible with most vehicles big and small as well as best-selling fire extinguisher models.
Originating from China and engineered in the US, Bracketeer is rated highly for ease of installation and quality of the material.
It is made of superior A572 high-grade 50 steel that is designed to adjust onto the seat rails through clamps or seat mounts through bolts of a vehicle. This avoids drilling external holes which are really cool.
The product is ideal to suit between 2 to 2.5 lb fire extinguishers that can be installed below the seats (front or rear).
It weighs just 1.3 pounds and offers a 1-year limited warranty.
Pros
Easy to install
Durable steel material
Compatible with most vehicles and fire extinguishers
Very lightweight
Cons
Expensive compared to a fire extinguisher unit
Not designed to be installed in a vehicle trunk
Hong Fire Extinguisher Metal Bracket
This metal bracket from Hong is one sturdy unit made of good-quality stainless steel material. It comes with nylon adjustable straps to grip the fire extinguisher firmly,
Its heavy-duty metal frame is capable of lifting up to 5lb fire extinguishers. The bracket is easy to install with the assembly of screws that can be fixed at any chosen place in the vehicle.
The product is compatible with all types of cars, SUVs, and trucks as well as small and heavy fire extinguisher models. It weighs just 1.4 pounds making it extremely lightweight.
Pros
Heavy-duty fire extinguisher bracket
Versatile and compatible with cars and big vehicles
Assembly of screws makes installation hassle-free
Lasting durability due to stainless steel material
Cons
Not suitable for fire extinguishers weighing more than 5lbs
Installation and release of extinguisher could be harmful due to sharp steel edges
Heavy Duty Fire Extinguisher Mounting Bracket
This heavy-duty fire extinguisher mounting bracket is developed by a company (FD Supply) involved in fire-fighting. This means it is used by the firing department which makes it trustworthy and reliable.
The mounting bracket is made of hard-quality steel and comes with a decal. The product is compatible with many reputed fire extinguisher brands such as Kidde, Amerex, Ansul, etc.
The mounting bracket is capable of holding 2.5 lb to 5 lb fire extinguishers. It is very easy to install and can be fixed with screws or bolted to the floor.
It is a practical mounting unit that can be used not only on vehicles but even at home, offices, boats, shops, etc., and weighs nearly 2 pounds which isn't too heavy.
Pros
Multipurpose and versatile mounting bracket
Made of heavy-duty steel material
Approved and used by fire-fighting units
Compatible with reputed fire extinguisher brands
Cons
Slightly over-weight bracket
Cost is on the higher side
Buyer's guide: Factors to consider while buying aftermarket fire extinguisher bracket for a vehicle
It doesn't make sense to change or replace the mounting bracket which comes accompanied with a fire extinguisher because these are built keeping the actual product in mind.
However, in instances where such brackets are faulty or do not comply with safety standards and sturdiness, you can look for aftermarket alternatives.
Keep your eyes and mind open and follow the below factors while buying a mounting bracket:
Installation – It is important to consider the installation part as it involves structuring the mounting bracket using certain tools.
Make sure the mounting bracket is easy to install and prefer the product that comes with a default attachment feature that avoids drilling external holes.
Material – Aluminium, nylon, steel, and Velcro are some of the materials used in manufacturing mounting brackets. An aluminum or steel-based mounting bracket is more secure and sturdy compared to other materials.
Choosing the right material is also important to help brackets withstand the weather and atmospheric elements inside the vehicle.
Size – Universal size brackets or adjustable roll bars are more likely to fit the space in any type of vehicle. Look for a mounting bracket that can easily cover fire extinguishers weighing from 2lb to 5lb which are most commonly used.
The aesthetics of a mounting bracket is a vital consideration so that it complements the mounting space.
Screws – Many companies sell mounting brackets without the screws that are required during fixing.
Regardless of the product (new or aftermarket) make sure the mounting brackets are offered with screws as the process of buying them externally is more cumbersome.
Weight – Weight is another factor to look for. Consider buying a mounting bracket that is lightweight so that it does not add another burden on already-weighted fire extinguishers.
Warranty – It is important to check the warranty a mounting bracket offers especially if it is an aftermarket unit. Look for a product that comes with a warranty of at least 1 year or above for easy replacements/repairs in case of any damage during usage.
Benefits of fire extinguisher brackets
Here are a few benefits of fire extinguisher brackets:
Proper installation – With a mounting bracket, you can install a fire extinguisher at a designated location.
The structure and design of a mounting bracket provide a secure and convenient grip for a fire extinguisher and prevent it from falling or moving around the place.
Minimizes risk – Fire extinguishers are filled up pressure vessels. The risk of damage, leakage, or discharge of retardant is always there while the vehicle is on the move.
A mounting bracket with a firm grip ensures the stillness of a fire extinguisher so that it doesn't get knocked over or discharge itself accidentally.
Avoids movement – A properly fixed and installed fire extinguisher remains safe and secure from the zig-zag, and bumps of a maneuvering vehicle and other internal activities.
At the same time, it avoids movement and direct contact with drivers and people who are using the vehicle in and out.
Improves durability – A fire extinguisher is better placed and works longer if it stands in a vertical or upright position. This way its chemical/powder remains at the bottom and its upright position offers flexibility and easier access to remove the extinguisher.
Achieving the recommended position is only possible if the fire extinguisher is installed with a mounting bracket.
How and where to install a fire extinguisher bracket in the vehicle
Installing a fire extinguisher isn't a big deal with a mounting bracket in place. What you need to do is find an appropriate place and follow the instructions from the manufacturing company.
There are many places you can choose to install a mounting bracket in a vehicle. Some of them include the trunk, below the front seats, and on the side pillars/bars. Whichever place you choose, make sure that it remains easily accessible.
The most important point to consider here is that the chosen place should be according to the installation requirement of a mounting bracket.
For example, a Bracketeer mounting bracket is made to be installed only below the driver/passenger seats. So, trying to install the bracket other than the recommended places could damage or break the unit.
Here's a small video on how to install the Bracketeer mounting bracket:
Ensure to read and adhere to the installation guidelines appropriately.
With regard to the installation normally, there are two ways:
The first is by using the assembled screws. Assuming the screws are offered by the manufacturing dealer, begin the installation by drilling the holes and using the screws to fix the bracket.
Check the tightness by pulling and moving the bracket and ensure it remains stable and attached to the place.
The second way of installation is using the bolting method. You don't have to drill external holes here however, follow the instructions step-by-step to avoid leaving any loose ends from an installation perspective.
Conclusion
A fire extinguisher is prone to more risks and faults without the companionship of a mounting bracket.
We have seen the importance, and benefits of using mounting brackets and why not having them could have adverse effects on a fire extinguisher.
To keep a fire extinguisher safe, secure, and in one place a mounting bracket is a must.
It is always a best practice to buy a fire extinguisher associated with supplementary brackets and always install them according to the instructions and guidelines.
In case you have purchased one without a bracket then this post will help you find a suitable mounting bracket.
All the products listed here are tested, and trusted and are chosen based on the requirements of fire extinguisher models and vehicle types that make them eligible for universal use.
Remain attentive while driving and keep a fire extinguisher always ready through a mounting bracket in case of any expected fire incidents.