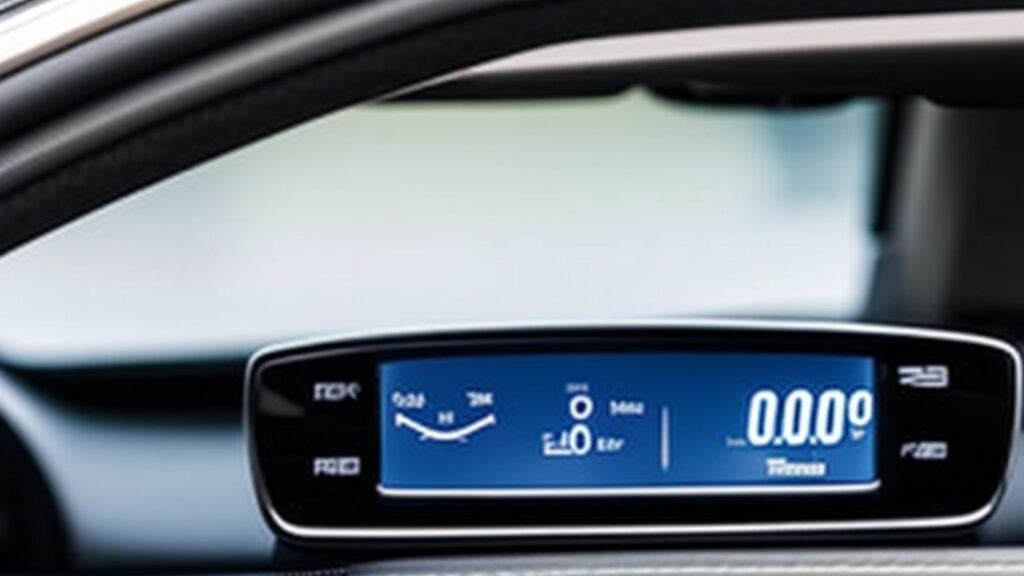 TPMS (tire pressure monitoring system) is a very helpful system to monitor and maintain tire pressure properly. But what happens if you install tires without TPMS?
Is it illegal? Does it cause tire blowouts? What are the various benefits of having TPMS? These are some of the questions that need answers before making a decision on TPMS installation which you will find in this post.
Additionally, based on the decision you can also learn about the factors to be considered while buying a TPMS and also the list of best TPMS to purchase in the market.
What happens if you install tires without TPMS?
Literally nothing, there is no impact to the vehicle or vehicle owner if TPMS is not installed on tires. You can run the vehicle smoothly without any hiccups.
On the flip side, you will have to bear the irritating sight of the car dash that remains lit while driving and keeps popping a warning sign/message whenever you start/re-start the vehicle.
Consequently, there are no signs of alertness when the tire pressure is low, or high which can lead to wear and tear, and even tire blowouts in some cases if no TPMS is installed.
Installation of TPMS is also subject to local laws and regulations. If you fall in such jurisdictions, you may not be able to replace/change the tires without TPMS.
Car dash warning
This is the first un-harmful impact on the vehicle. TPMS works on sensors that are installed on tires and produce the warning results in the form of alerts/symbols on the dashboard.
Without TPMS sensors, your vehicle's dashboard will light up showing signs of 'no TPMS' as soon as you start the vehicle. The dashboard will remain lit till you continue to drive which could be frustrating in the long run.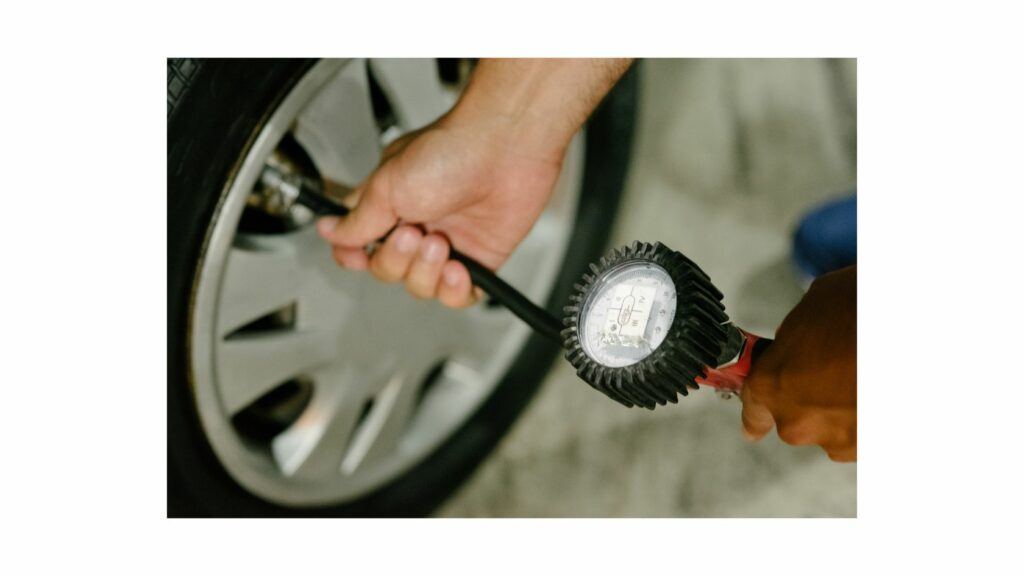 Consequences of no TPMS
The straightforward impact of not installing TPMS is guesswork. Yes, you will have to rely on your instincts and judgment to guess the pressure of tires by just looking at them.
If your judgment goes wrong there is an increased risk of running your vehicle on underinflated tires.
The consequences of underinflated tires can lead to dangerous situations like tire blowouts and accidents that could be fatal.
Related Read: Are digital tire pressure gauges more accurate?
TPMS legality
TPMS is a regulatory requirement in many countries around the world including the US, the UK, Europe, Asia Pacific, etc.
The rules and regulations may vary according to the local laws and jurisdictions you fall under. In some countries, car owners are not allowed to install seasonal tires without TPMS as it is considered a part of safety features.
Irrespective of the legality, it is better to be safe than sorry as there is less harm in installing the tires with TPMS than without TPMS.
3 Best Tire Pressure Monitoring Systems (Aftermarket TPMS)
Here is the list of 3 best aftermarket TPMS to save your time, and effort on research:
As an Amazon Associate, we may earn a small commission if you purchase any product by clicking the link without any additional cost to you.
Guta TPMS is a heavy-duty device that comes with 6 sensors to monitor eight tires at the same time. There are 6 alarm modes that cover air pressure, leakage, battery voltage, temperature, and sensor data loss.
The product is highly compatible with RVs, SUVs, Trucks, Trailers, and Cars of all types. It can cover the pressure range of up to 188psi.
The air pressure can be viewed on a wide LCD screen for clear visibility and understanding. The device offers real-time data on air pressure with both audible and visual warnings.
It can be charged using solar power or a USB cable through a cigarette charger. The power-saving mode feature helps the display go off automatically after 10 minutes of no use.
The wireless monitor is very easy to use and install. The device is fully capable of withstanding hard weather conditions.
Pros
Wireless functionality makes it easy to use and install
Comes with 6 sensors and 6 alarm modes
Works on solar power and USB cable power outlets
Auto power saving feature equipped
Wide LCD screen for better visibility
Cons
Highly-priced
The programming details could be confusing for non-tech-savvy people
Tymate is a popular brand in the tire pressure segment. Its TPMS model M7-3 is known for its ease of installation and usage.
The device is versatile and built to support charging capabilities coupled with solar charging and cigarette lighter charging.
Tymate is equipped with 5 distinct alarm modes that include sensors pertaining to low and high pressure, leakage alarm, high-temperature alarm, and low voltage alarm.
It has a backlight screen that automatically adjusts brightness and color in low lights. There is a power-saving mode on offer that will help you save battery power making it run for a long time.
The device produces results within 5-10 minutes of installation and offers a pressure range from 0-87psi. The device is powerful enough to withstand extreme weather conditions.
Pros
Works on solar and cigarette power output
Comes with an adjustable backlight screen
Offers 5 alarm modes
Power saving mode feature
Easy to install and use
Cons
Not compatible with big and heavy vehicles
The display lacks visibility in sunlight
As the name suggests, Vesafe offers more features related to safety in addition to being a TPMS.
Vesafe is completely wireless meaning it can be attached to a 12-volt power outlet of any car. The device also offers a USB port so that you don't miss out on connecting/charging other devices.
Being wireless, the device is installation-free. It has a full-color LCD display screen that offers 5 alarm modes on air pressure, leakage, temperature, and battery life.
The device works on 4 sensors that are waterproof and comes with a battery life of up to 2 years that can be replaced once exhausted. The pressure range is up to 87 psi and it reads out the pressure every 5 minutes in real time.
In case of pressure abnormalities, the device displays a warning light and releases an audible alarm to alert the driver.
Other than a TPMS and USB charger, the device structure can also be used as a hammer to escape in emergencies which is a really cool feature.
Pros
A versatile device with multiple features
Completely wireless installation
Works as a TPMS, charger, and escape hammer
Very compact and effective
Good battery life
Cons
Not compatible with RVs, trucks, and trailers
A comparatively small screen that makes reading difficult
The benefits of having TPMS installed
Air pressure monitoring – The main job of TPMS is to monitor the air pressure of tires. With the help of sensors fitted on the tire valve, TPMS measures the airflow on the go.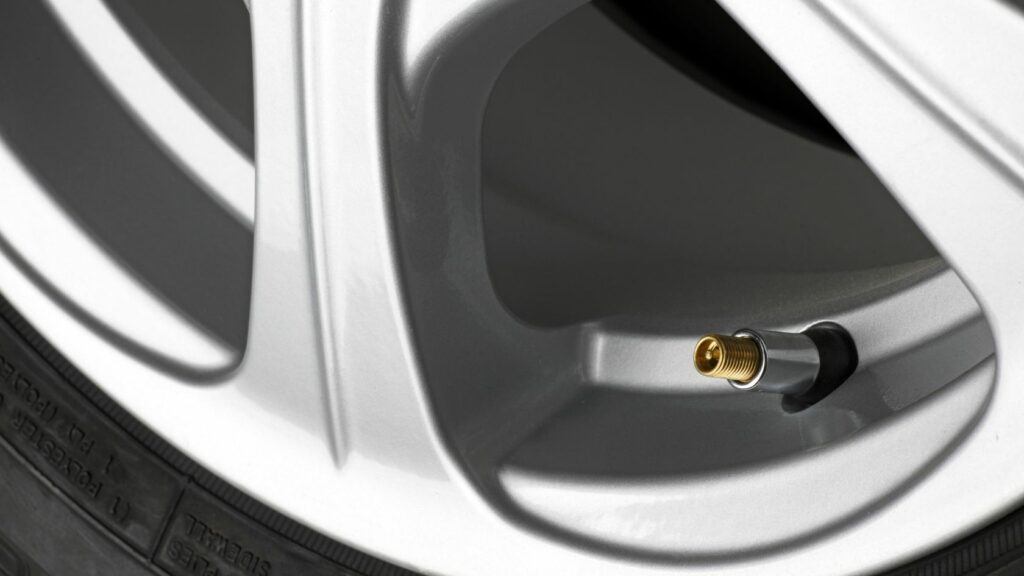 When the tire pressure reduces by 25% of the recommended PSI, TPMS flashes an alert on the dashboard/screen that helps a driver take action.
Timely notification – It would be difficult to read the tire pressure just by looking at it. On many occasions, the delay in detecting the low pressure on tires has been proven costly.
With TPMS installed, you don't have to worry about manually checking the tire pressures all the time.
The system does this automatically and provides timely notification to the driver through a warning light displayed on the dashboard.
Increases safety – Low tire pressure or significantly more pressure than the recommended levels are very dangerous for the health and safety of tires.
If you continue running the vehicle on such tires it could lead to blowouts and explosions in some cases, which can prove fatal.
TPMS helps increase the safety of your vehicle with timely alerts. With the notification on, it allows the driver to run the vehicle with precautions until the problem is resolved.
This timely action can avoid bigger issues/accidents that are caused by bad tire conditions.
Reduces cost – TPMS will also help you save costs through various factors. One of them is related to fuel consumption.
It is proven through multiple research and data that almost 1% of fuel can be saved on tires that remain properly inflated by 10% (from recommended PSI).
Proper inflation is instrumental in keeping the tires in good shape that reduces/eliminates the costs of frequent punctures, and repairs.
If the tires are healthy there is less burden on the engine and other parts of the vehicle which will again save you some cost on maintenance.
Factors to consider while buying a TPMS
When considering purchasing a tire pressure monitoring system, here are the important factors to look for:
Type – Type is an important consideration. Generally, there are two main types of TPMS known as Direct and Indirect.
Direct TPMS measures air pressure directly through the sensors installed on tire rims/valves. Indirect TPMS measures air pressure through support from ABS (anti-lock braking system) sensors of a wheel.
Both methods are effective with direct TPMS having a slight edge over indirect TPMS due to their ability to measure the pressure from battery-driven sensors directly from tire valves.
Installation – Regardless of the type of TPMS ease of installation should be the next priority. Most of these devices work on a 'plug-and-play' installation method.
Ensure to choose a device that is not complicated and cumbersome to install and the usage works on simple fingertips.
Accuracy – Accuracy should be the main factor in buying a TPMS. While accuracy cannot be determined just by looks it is better to buy a device that is well-received, branded, and trusted by lots of people. Go by the research and reviews.
Secondly, comparing the new device with the existing pressure monitoring system can be very effective in judging accuracy.
Compare the two devices to analyze the differences and discrepancies of a new device. Ensure the difference is very marginal and the device is able to provide an alert even on the slightest pressure changes in tires.
Coverage – Does the system cover all four tires or only two? This is where the type factor comes into the picture.
An indirect TPMS will immediately show a warning light when the pressure is low courtesy of the ABS sensor's detection of wheel speed. However, there is no indication of the actual tire that is losing pressure.
Similarly, a direct TPMS is as good as the number of sensors installed on each tire. Ensure to choose a TPMS that comes equipped with all four sensors for better coverage.
If you are choosing an indirect TPMS then be ready with a pressure gauge to identify the tire having pressure issues.
Another important consideration is the pressure coverage. Choose the one that has a higher pressure range (up to or more than 100psi)
Modes – TPMS can do a lot more than just measure air pressure. This is the reason there are devices with multiple mode categories.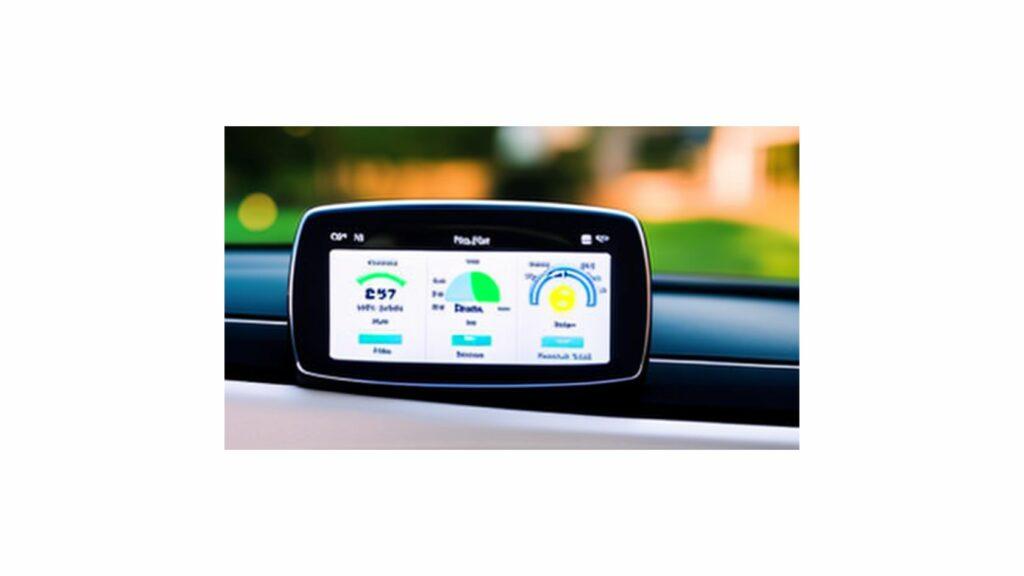 The modes are useful to display warnings pertaining to low battery, temperature, leak alert, etc. along with air pressure detection.
It is recommended to choose a TPMS that has these four modes as a minimum standard.
Cost – The price of TPMS may vary according to the type and functionalities they offer. A TPMS compatible with RVs, Trucks, and heavy vehicles may cost more than the ones accommodating a car or motorbike.
It is important to consider the one that suits your vehicle's requirements. There are low-quality devices sold at cheaper prices. Do not compromise the quality over price as it may harm the safety of your vehicle and your life as well.
Ensure to purchase a better quality TPMS at an affordable cost.
Warranty – TPMS is an electronic device built with software to detect air pressure. With time and usage, these units definitely need servicing and maintenance. Hence, it is important to check the warranty before buying a product.
Look for a unit that offers a minimum of 1-2 years warranty. This can be very handy to keep the device active and get accurate results.
Battery life – Battery life is important to keep the system running. Even though, these units come with auto-saving power mode when not in use it is better to buy a product that works on powerful lithium-metal batteries.
A great alternative to battery-based TPMS is solar-powered TPMS devices that run longer and save lots of costs.
How to install TPMS
To get the best results, it is recommended to follow the installation guidelines from the manufacturer. Nonetheless, most of the TPMS works on the following simple steps of installation:
Install or place the TPMS monitor at the appropriate place in your vehicle. The installation place should be easily visible so that the alerts and warnings cannot be missed.
Use the sticky pad to attach the monitor. This step can be avoided for TPMS that can be connected with a 12-volt charger.
Next, program the connection of sensors with the monitor. (follow the coding guidelines of the manufacturer for appropriate setting)
Now, remove the valve stems and replace them with pressure sensors.
Set the TPMS with a pressure threshold and check the connectivity of the sensors on the monitor.
Ensure the monitor is receiving the readings from the sensors that should be displayed on the monitor.
Here's a small video on how to install Guta M-20 series TPMS:
Tips to maintain TPMS
First of all, make sure to perform the maintenance of TPMS once every year or as recommended by the manufacturer.
This will ensure the system is functioning properly and giving correct tire pressure readings.
With the sensors installed, it is important to drive the vehicle with proper controls and handling especially on bad roads.
Take it slow and steady through the potholes, pavements, corners, etc. so that the sensors remain in good condition for a long time.
Keep an eye on the warning lights, alarms, and messages depending on the type of screen/display.
TPMS works on electronic components that tend to malfunction due to signal blockage or damage in the wiring. Ensure to inspect the system regularly.
TPMS has a dependency on the condition of tires and ABS sensors. Whenever you intend to change tires ensure the functioning of TPMS is not impacted. Most of the TPMS machines have automatic resetting functionality that readjusts their settings.
In case the TPMS stops working after tire replacement or a damaged ABS sensor get it checked with the technician immediately.
Last but not least, test the accuracy of TPMS periodically. Take your vehicle to a tire repair shop or use a tire pressure gauge to measure the air pressure. Compare the readings with the TPMS results to ensure accuracy.
If there is a major difference between the two it is time to service or replace the TPMS unit.
Conclusion
There is nothing wrong with installing tires without TPMS. Yes, the dashboard or TPMS monitor will bother you with its illuminated warnings and there could be regulatory penalties depending on the local laws if you are caught with the missing component.
However, more than the above two factors, the consequences which occur in the absence of TPMS are worrisome.
You cannot determine the true state of your vehicle tires unless you manually glance at them every day or use a tire pressure gauge to read the pressure. Both methods are tedious and difficult.
Running your vehicle on bad tires can worsen the situation to the extent that you have to face tire blowouts and roadside collisions. To counter these scenarios, and save time, and effort TPMS came into existence.
There are numerous benefits of TPMS and each of them is a worthy investment. Before making a buying decision it is better to be aware of the factors and features a TPMS should possess.
Go through our buying guide and if you still find it difficult and confusing to buy one then choose any of the products from our curated list of TPMS. These are reputed, branded, tested, and trusted by many people around the world.
I hope you have now understood the nature and concept of TPMS and what they do to your vehicle by reading this post and are now in a better state to make a concise decision.