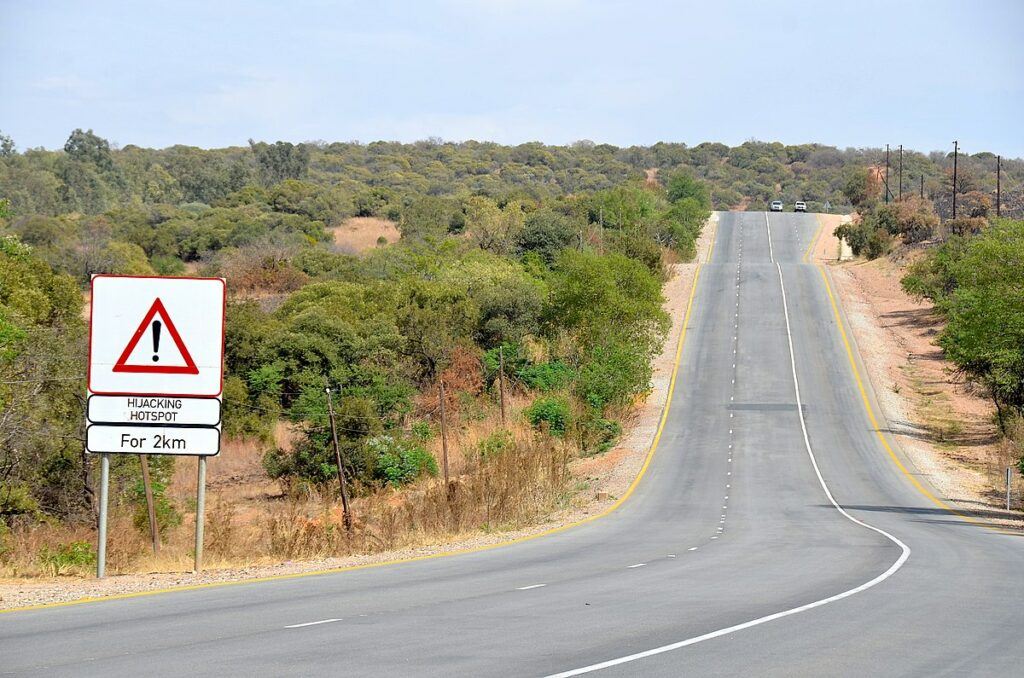 So, why put a bottle on a car tire? Maybe because your car tire is thirsty. Or, maybe someone's too busy to find a dustbin and to save time and effort placed the bottle on a car tire.
Is the act funny or interesting? I am sure not. So, what happens when you put a bottle on a car tire? Does it explode or make the rubber better?
I found some interesting facts based on my research and this is what I am sharing in this post.
Why put a bottle on a car tire?
There are two reasons to find a bottle on a car tire:
Somebody wants to carjack you with this act. It is a trick or a trap to distract the car owner's mind and take the car away.
Or it is a misleading concept spread by some internet fraudsters to promote their product/website by attracting your attention.
Interestingly, the car and bottle combination work in great tandem to help you find leakages and punctures too. Let's elaborate further on these points and find out if placing or finding a bottle on a car tire is a boon or a curse.
Carjacking
Carjacking is an act of robbery performed with the mindset to rob motor vehicles. Performing this act in the presence and knowledge of the victim is the main difference between car theft and carjacking.
Carjackers keep coming up with innovative methods to ploy car owners. In many instances, it has been found that carjackers distract the driver or car owners who leave their cars in a vulnerable position and become a victim of their trap.
Putting a bottle on a car tire is one such ploy. Any kind of noise or sound coming from the vehicle is distracting. As a reactive step, most of us stop the car and look for the place from where the sound is coming.
Since the situation is unexpected and demands quick action, the driver tends to leave the car door open with the keys inside to look around. The window for carjacking is wide open and this is where culprits enter the car and take it away.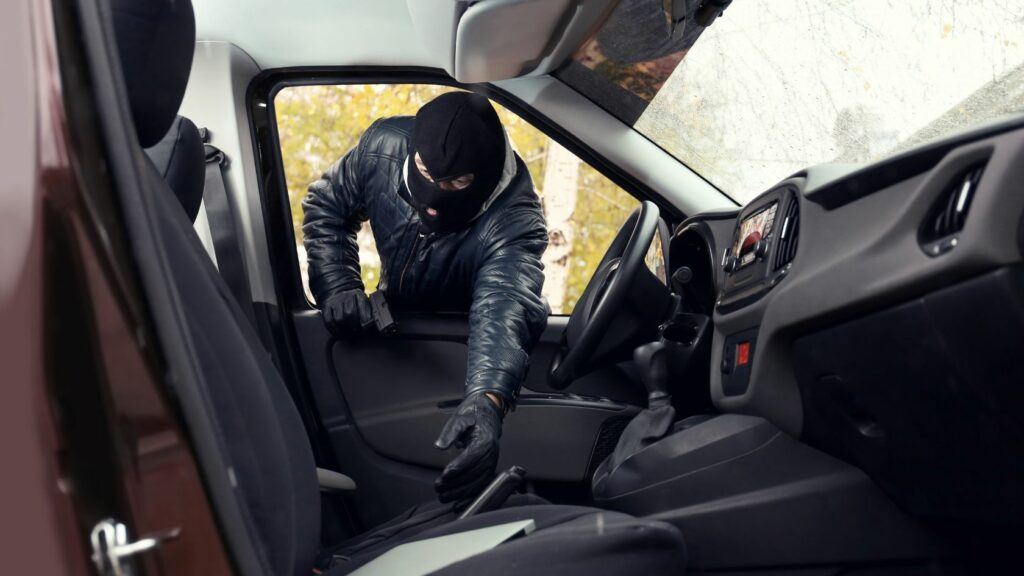 Such a ploy is very effective when a car is left in the parking for a long time. Suppose your car was standing idle in a parking lot or out-of-the-way street. You follow your routine of coming to your car and straightaway enter inside to drive ahead.
You don't notice the bottle sitting between the front tire and the wheel well on the passenger side. When the wheel starts to circle, the jammed bottle also moves with the wheel creating a large cracking sound as if something is getting crushed badly.
Your immediate reaction would be to pull over the car aside and come out to see what exactly is happening. In the process, you leave the door open.
The sound is also a sign of alertness for the perpetrators who seeing that their trap is successful can now easily enter the car and drive away.
So, you see how a few dollars empty water bottle is instrumental in stealing valuable assets without too much effort.
Although the trick seems very interesting it does leave a few opportunities open for car owners to perform before getting trapped.
I have a habit of glancing through my car all around especially the tires when I want to start/re-start my journey.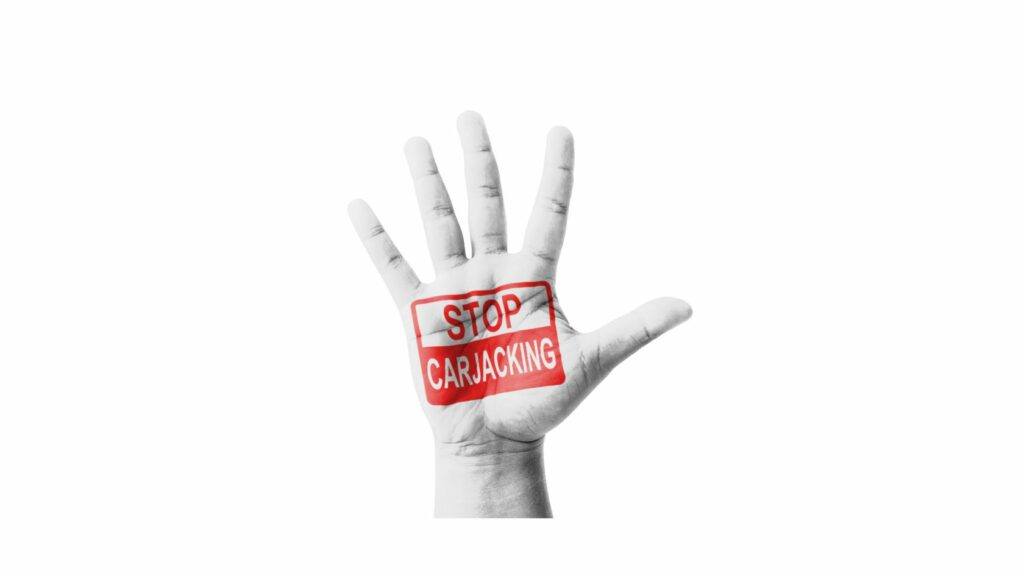 I do this to check the tire pressure preferably but it also exposes any object kept or stuffed around the tires. I urge you to do the same.
If you don't like doing this then let the bottling process begin. When you want to come out of the car make sure to stop completely, remove the keys, and lock the doors to avoid carjacking.
If the incident took you by surprise, take the stock of your surroundings and alert the police with your details and location to protect yourself and others.
Carjacking is not new to the world in fact this act of crime occurs very often in some American, South African, Australian, and Asian cities.
However, none of the carjacking incidents are reported or proven to be successful using the bottle method so, better to remain alert than worry.
Clickbait
Do you have a habit of clicking every link/ad that comes your way? If yes, then beware. Because you may be served with under-valued content than what is actually promised.
One of the tricks under such a method is the usage of sensationalized headlines which prompts anyone to click the link. This is called Clickbait.
Clickbait has been proven behind the title 'always put a plastic bottle on your car tire when parked'.
Clickbait is usually performed through thumbnail links or ads on different online resources. When the users click on the link or ads they are taken to content or data that is misleading or deceptive. You get to see and learn everything other than what the headline said.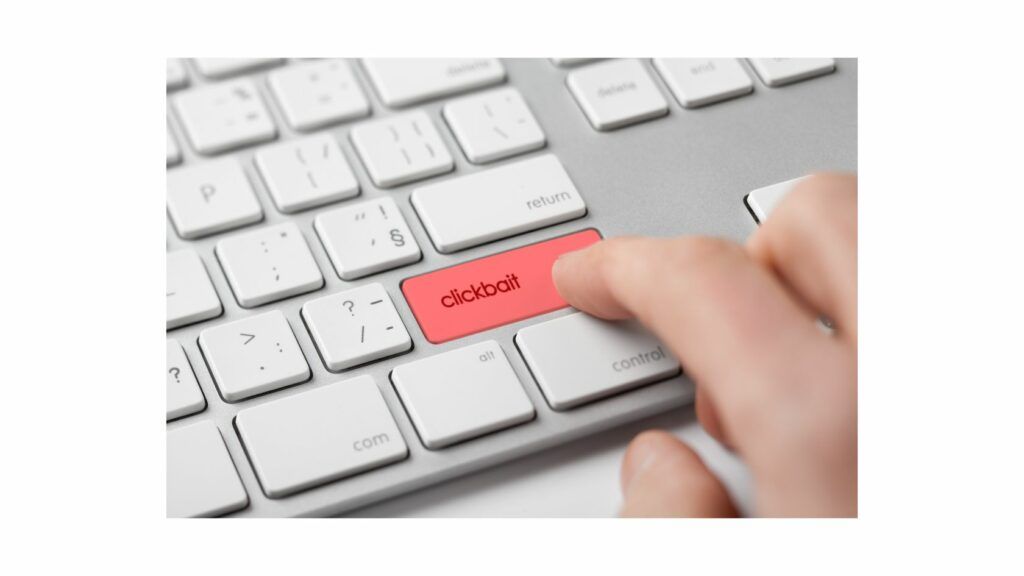 For example, if I want you to read my content, I can do so by posting an online ad with a headline that says 'Keep a bottle on a car tire to improve air pressure'.
I am sure many car drivers and automobile enthusiasts will click the ad to know more. However, when you enter the ad what you get to see is a ton of information on various topics other than what the headline actually mentioned.
Such deceptive technique helps the ad owners to earn some revenue when more and more users click through the links.
Clickbait has been misrepresented and mis-conceptualized since there are thousands of ads running on websites, social media channels, etc. Not all of them could be part of Clickbait however, one needs to perform caution and apply basic instincts when clicking these ads.
Tire puncture
Not everything about a car tire and bottle is deceptive or misleading. Do you know that using a bottle of water on a tire can actually help you identify a puncture? I am sure many of us do.
People who drive regularly and often witness tire punctures must have noticed this act performed by tire repairers.
It is not specific to any specialist but can be performed under DIY (do it yourself). But it needs some hands-on experience and knowledge.
If you fill a bottle with water and some soap liquid in it and place it upside down over the tire you can detect the air leakage sections based on the amount of water lost. You can also find some bubbles popping up from the affected area.
Using a water bottle is the cheapest and easiest way to detect small or slow-leaking punctures and take action by repairing them.
Related Read: Best electric air pumps for car tires
Final thoughts
There is no reality or truth behind a bottle and the car tire. Precaution, alertness, and patience are the best solution for every problem.
Make it a habit of inspecting your vehicle before starting your journey. In case, you find a bottle on your car tire then do not panic.
Check your surroundings first and if everything seems fine just remove the bottle and throw it away. If something seems suspicious, alert the police for further action.
If you hear the cracking sound while driving apply the same steps mentioned above with the addition of locking your car after alighting.
Secondly, refrain from clicking every link or ad that you see online. It may be part of Clickbait. Ensure to click only those ads that are shared through trustworthy sources or you personally know about.
Lastly, keep your car tires properly inflated to avoid frequent punctures. Carry a bottle of water with some soap liquid if you notice your car tires leaking air in the middle of a deserted road.
This will help you find the leakage sections easily which can be repaired with a puncture repair kit or can be replaced with a spare one.
Whether it is online or on-road, I hope you are now in a better position to tackle the bottle and car tire topic appropriately.